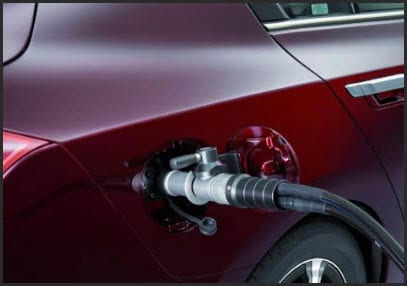 Air Products calls upon UK government to put more support behind hydrogen fuel
May 15, 2012
Company submits evidence showing the need of a hydrogen fuel market
Air Products, a manufacturer of industrial gases such as hydrogen, has issued a call to the United Kingdom government for aid in creating a market for sustainable hydrogen gas. Recently, the House of Commons Transport Select Committee began an inquiry into the viability and need for low carbon vehicles in the UK. Air Products has submitted evidence to the committee concerning the matter, claiming that the government must take steps to establish a market in order for the fuel cell and hydrogen industries to grow and become competitive.
Financial incentives targeted by Air Products
According to Air Products, the current financial incentives being offered to companies that construct alternative energy systems are not enough to ensure the development of a comprehensive fuel infrastructure for new vehicles. The UK is currently home to numerous such subsidies, some of which are less effective than others. Many of these subsidies are focused on bolstering the country's electric vehicle infrastructure. Air Products is pushing for hydrogen fuel to receive more support from the government.
Air Products pushing for more subsidies for hydrogen fuel
The company is petitioning the UK government to work with the fuel cell and hydrogen fuel industries to create a market for renewable hydrogen gas. Air Products believes that this can be done, to some extent, by providing companies with more viable financial incentives. The company suggests that subsidies used to support biofuels can be repurposed to support hydrogen fuel. The government is also being called upon to establish a sustainable hydrogen fuel market for the future, which is expected to see excessive growth once hydrogen-powered vehicles find their way to the commercial market.
UK continues to show interest in alternative energy
The United Kingdom has shown its interest in alternative energy in recent years. The country has been backing a number of new alternative energy projects that range from solar energy to hydrogen fuel and everything in between. The UK is expected to be a strong market for hydrogen-powered vehicles, which is part of the reason fuel cell companies and producers of hydrogen gas have been pushing for the development of a comprehensive market and infrastructure.