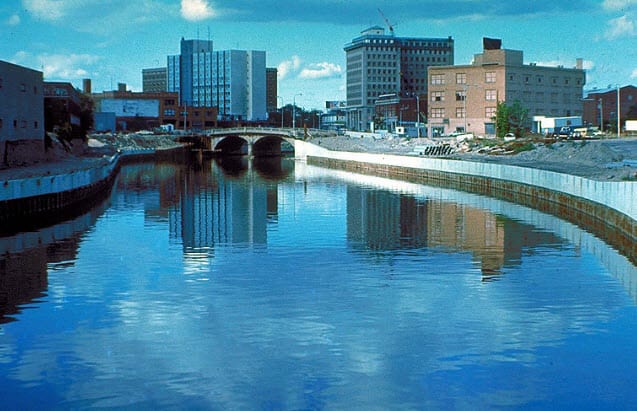 Air Products fuel station dedicated to the Flint Mass Transportation Authority
May 22, 2012
0
By
Erin Kilgore
New fuel station dedicated to public transportation agency
Air Products, a producer of industries gases with a focus on hydrogen, has announced that its hydrogen fuel station in Flint, Michigan, has been officially dedicated to the Flint Mass Transportation Authority (MTA). The MTA has recently acquired a new hydrogen-powered bus that will operate in and around Flint. Air Products officially opened the fueling station this week, which is part of the MTA pilot project that seeks to investigate the merits of alternative energy in public transportation.
Station considered vital part of infrastructure
The station serves as a key part of the hydrogen fuel infrastructure that will support the MTA's use of hydrogen-powered vehicles. Without this infrastructure, hydrogen transportation is largely considered to be impossible. Infrastructure has become a key issue for those interested in alternative energy. For transportation, if there is no access to fuel there is no way to travel. MTA officials have been vocal in their praise for Air Products, claiming that the company has proven itself a leader in its industry.
Air Products claims station capable of powering several hydrogen-powered vehicles
The Flint fuel station is equipped with hydrogen storage and compression technologies developed by Air Products. These technologies are capable of storing copious amounts of hydrogen gas, which is generated by a proton exchange membrane electrolyzer. This electrolyzer is provided by Proton OnSite, a leading developer of electrolyzers and other fuel cell technologies. Using this technology, Air Products is able to produce enough hydrogen fuel to power Flint's new zero-emissions bus as well as other hydrogen-powered vehicles that will be coming to the city.
Infrastructure continues to be a key issue for hydrogen transportation
Infrastructure has been getting a great deal of attention recently, largely due to the insistence of the auto industry. Most major car manufacturers have adopted hydrogen as their fuel of choice, investing heavily in fuel cells. Air Products, and other hydrogen production companies, have played a valuable role in helping bolster the hydrogen fuel infrastructure in the U.S., but much work has yet to be done in order for the country to be prepared for the coming of hydrogen-powered consumer vehicles.