Air Products to leave waste-to-energy business
April 7, 2016
An inability to resolve operation and design issues has lead to the company shutting down its W2E business.
Air Products & Chemicals Inc. has announced that it will be closing down its struggling waste-to-energy (W2E) operation after it failed to efficiently resolve operational and design challenges, reported The Wall Street Journal.
The initial promise was for the company's planned renewable energy plants to power over 100,000 UK homes.
In addition to powering thousands of homes in England, the two energy from waste plants that had been planned by Air Products were also supposed to reduce landfill waste and generate high-tech green jobs in the area. The plants were announced for Tees Valley, United Kingdom back in 2012.
Seifi Ghasemi, Air Products CEO, said that that company had "pushed hard" to make the technology work but they were disappointed with the result. The technology for the project involved advanced plasma gasification. This is a type of tech that involves the use of extremely high temperatures to convert waste into a fuel gas known as syngas.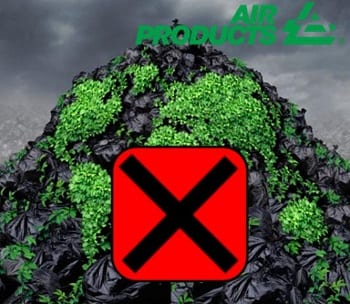 The final deciding factor that lead to exiting the waste-to-energy business occurred in the second quarter when a review showed that "significant" costs and time would be needed to resolve design and operational issues.
No longer in the waste-to-energy business, Air Products will place its focus back on its industrial gasses businesses.
The international corporation headquartered in Pennsylvania, said in a new release that it anticipates to take a pretax charge of $900 million to $1 billion, with earnings per share from continued operations to be recorded as 3 cents to 4 cents higher during the past two years, as the unit was unprofitable. By leaving the W2E business, Air Product will be able to direct its resources to its industrial gasses business, the core of its company.
"Air Products is focused on our core industrial gases business," Ghasemi stated in the news release.
No details have been provided about what effect exiting the waste-to-energy business will have on the company's operations at its Trexlertown headquarters. Spokesperson Art George said that Air Products is currently in the process of assessing the situation.