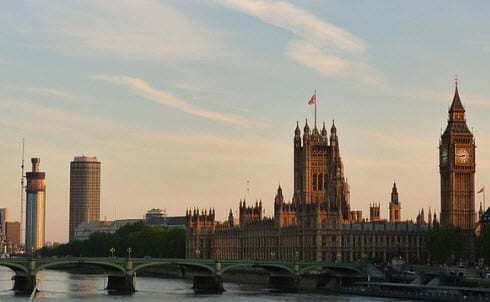 Alternative energy gaining traction in the UK
January 14, 2013

UK alternative energy use on the rise
The United Kingdom has been investing more heavily in alternative energy in recent months. Throughout 2012, the government has been showing a strong interest in alternative energy, especially in terms of offshore wind power. The Department of Energy and Climate Change, which has been a strong advocate for the adoption of alternative energy in the UK, has announced that the country has reached a significant milestone in its use of clean power.
12% of country's power comes from alternative energy sources
According to the Department of Energy and Climate Change, the United Kingdom now derives 12% of its electricity from renewable sources. The agency notes that wind energy accounted for the largest contribution toward this goal. The United Kingdom has been supporting several wind energy project over the last year, both onshore and offshore. While the country's offshore wind energy systems have yet to hit their stride, the UK boasts of several onshore wind farms that have made a significant difference in the way the country uses electricity.
Oil use and production hit lowest levels in 14 years
The agency notes that the use of petroleum to produce energy has declined, accounting for 28% of the country's energy in the third quarter of 2012, the lowest it has been in the last 14 years. This is largely due to the rising cost of oil. The use of coal, however, has increased and now accounts for 35.4% of the electricity generated within the UK. As domestic production of oil has declined over the past year, the country has begun to lean more heavily on energy imports.
UK expects to see major gains through focus on offshore wind energy
The United Kingdom is expected to see significant economic and environmental benefits from its use of alternative energy. In the coming year, the country may become a beacon for the prospects of offshore wind energy systems. The United Kingdom is currently one of the most promising hubs for wind energy in Europe, with this type of alternative energy receiving significant support from the government.