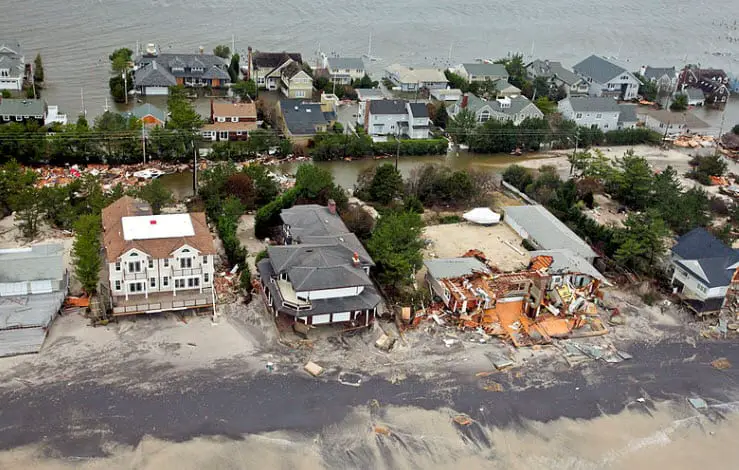 Ballard Power fuel cells overcome Hurricane Sandy
November 8, 2012

Hurricane Sandy unable to break down Ballard Power fuel cells
Hurricane Sandy has come and gone and Ballard Power, a leading developer of hydrogen fuel cells, claims that the superstorm was unable to beat the power of its products. Before the storm tore its way up the U.S. East Coast, it hit the Bahamas, where mobile telephone networks are powered by the Ballard Power ElectraGen fuel cell systems. Through the country saw extensive damage from Hurricane Sandy, the storm was unable cut off the power being provided by the hydrogen fuel cells, a major victory according to Ballard Power.
Fuel cells continue to gain momentum in telecommunications industry
Ballard's fuel cells have become a popular energy solution in the telecommunications industry, especially in countries developing an extensive mobile network. More consumers are getting their hands on mobile devices like smart phones and tablets, thus driving up the need to modernize existing telecommunications infrastructure. As companies begin modernizing this infrastructure, they require backup power systems to ensure that consumers still have access to mobile serving. Fuel cells have proven to be the most popular option in this regard because of their ability to produce large amounts of uninterrupted electric power.
Ballard Power fuel cells able to keep mobile network active during storm
Ballard Power notes that its fuel cells operated exactly as expected during the three days that the Bahamas fell victim to Hurricane Sandy. The energy systems were able to keep the country's telecommunications network powered and operation throughout the storm, ensuring that communications could continue as needed. This was considered a major boon for the recovery effort during the storm because communication was not labored by network outages.
Storm performance may bring more attention to Ballard Power
The performance of the fuel cells is likely to generate more hype for Ballard Power. The company recently adopted a new stance on its fuel cells, which has it pursuing the materials handling space and provide backup power solutions. Ballard Power believes that this focus will help it attain commercialization, which has been an elusive achievement for t he fuel cell industry thus far.