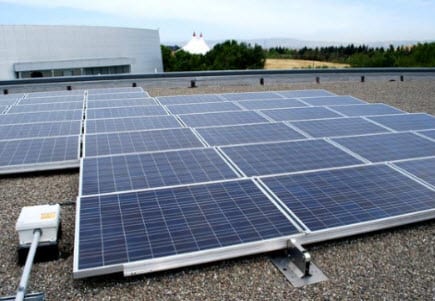 Cambridge Solar Tool helps homeowners see potential in solar energy
November 27, 2012

Cambridge Solar Tool launched to raise awareness of solar energy
A new online tool has been developed to help residents of Cambridge, Massachusetts, understand the benefits of adopting solar energy. Residential solar energy has been gaining popularity in recent months due to the quickly dropping cost of solar technologies and equipment. Homeowners are finding it easier to install solar panels and other system on their property, but many are still unconvinced of the benefits of solar energy. Thus, the Sustainable Design Lab at the Massachusetts Institute of Technology, along with Modern Development Studio LLC, has developed The Cambridge Solar Tool, which may help answer some questions homeowners may have.
Tool designed for use by residents, businesses, and property owners
The Cambridge Solar Tool is designed to show residents, businesses, and other property owners how much electricity can be generated by installing solar energy systems on rooftops. The tool will also help predict the financial kickbacks these parties will receive through their adoption of solar energy. Those with rooftop solar installations are expected to see significant reductions in energy prices as they will be able to generate the power they need locally rather than purchasing it from a utility company. Rooftop solar installations are also expected to help cut emissions.
Increased awareness could boost solar energy adoption
The Cambridge Solar Tool is meant to provide users with information so they can make an adequate decision on whether to adopt solar energy. The City of Cambridge Community Development Department has been pushing for the promotion of solar energy for some time and believes that the Cambridge Solar Tool may be the best way to get people informed on the capabilities of solar energy. When consumers see how much electricity they could potentially generate from their own homes, the popularity surrounding solar energy is expected to grow.
Cambridge Solar Tool provides homeowners with a link to Cambridge Energy Alliance
After using the Cambridge Solar Tool, homeowners can work with the Cambridge Energy Alliance toward installing rooftop solar energy systems. Massachusetts has some minor financial incentives to help promote the adoption of solar energy throughout the state, especially amongst businesses and homeowners. These incentives could help mitigate the financial aspects of solar energy adoption.