Canadian Solar acquires solar energy developer
February 11, 2015
Canadian Solar has acquired Recurrent Energy, a developer of solar projects
Canadian Solar, a leading solar energy company in Canada, has announced that it will be acquiring Recurrent Energy, a solar energy developer, for $265 million. The Canadian firm will be acquiring Recurrent Energy from the Sharp Corporation. Through this acquisition, Canadian Solar is expected to see a major increase in its current energy portfolio. After the acquisition, Canadian Solar will have approximately 8.5 gigawatts of solar energy projects at various stages of development.
Acquisition could be a major revenue opportunity for Canadian Solar
Recurrent Energy has one of the largest late-stage, utility-scale solar energy portfolios in North America. The company's large-scale projects are expected to be completed before the tax credits it is making use of expire in 2016. The acquisition of Recurrent Energy could be a major opportunity for Canadian Solar, representing a chance of capturing some $2.3 billion in revenue under Canadian Solar's current build and sell business model.
Solar energy continues to grow in North America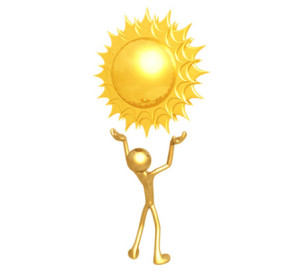 Solar energy has become a powerful market in North America. Both the United States and Canadian governments are supporting the development of solar power projects in their respective countries. Large-scale projects have been receiving strong support in these countries, allowing them to take form more quickly than they had in the past. These projects are becoming popular because of their ability to produce large amounts of electrical energy, which could help both the United States and Canada break their reliance on fossil-fuels.
Solar energy market is becoming more active due to falling prices of solar products and services
The acquisition of Recurrent Energy is expected to place Canadian Solar in a more stable position. This will provide Canadian Solar with more resources that can be used to benefit the company's various endeavors. The company is also working on establishing a leading position in the solar energy industry. The solar market is relatively competitive and it is becoming more active thanks to the falling prices of solar power technologies and services.