China invests in Tanzanian wind energy project
August 6, 2014
0
By
Tami Hood
Renewable energy gains ground throughout Africa thanks to investments coming from China
Renewable energy has become a hot topic in China, but the country is not only looking to embrace clean power for itself. China has been playing a major role in bolstering the clean energy infrastructure throughout Africa. The country's investment banks have been funding many infrastructure projects throughout the continent for some time, supporting endeavors that focus on solar, wind, and various other types of clean power. China's Export-Import Bank has chosen to back a new wind energy project that is taking form in Tanzania.
Wind energy project will have a capacity of 300 MW and will receive $136 million from China's Export-Import Bank
The wind energy project in Tanzania is expected to have a maximum capacity of 300 megawatts. Geo Wind Tanzania Limited will be responsible for developing the project, which is expected to begin producing electrical power in December of 2016. China's Export-Import Bank will be providing $136 million in funding for the project. This funding will help complete the first phase of the project's development, which accounts for approximately 50 megawatts of energy capacity.
Tanzania is in need of a better energy infrastructure and clean energy projects may help boost grid connectivity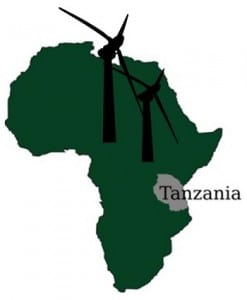 According to a recent report from Tanzania's Energy and Water Utilities Regulatory Authority, the country is in dire need of attention where its energy infrastructure is concerned. Connectivity to the national energy grid is as low as 21% in many parts of the country. In rural areas, grid connection is often below 7%. The Tanzanian government has plans to resolve this issue in the coming years, and renewable energy may play a role in this resolution.
China is considered a world leader in terms of renewable energy investments and trade
China has invested billions of dollars into the energy infrastructure of countries throughout Africa. The majority of these investments have come from government-owned financial organizations. Private companies have been investing in African infrastructure projects as well. Recently, the United Nations Environmental Program identified China as the world's leading renewable energy supporter, in terms of trade and investments.