Coca-Cola saves energy with green building technology
August 20, 2015
The Coca-Cola headquarters in Brussels improved its energy efficiency with Umisol window film.
Coca-Cola has improved its energy efficient practices by installing a green building technology known as Umisol window film, an infrared blocking filter that offer effective energy efficient thermal insulation throughout the winter and solar control properties during the summer, which helps to improve indoor comfort and saves energy.
Umisol window film improves the energy performance of existing buildings.
The windows in the Coca-Cola HQ in Brussels were not replaced. Instead, they were double glazed with the film. The efficient technology that is both transparent and insulating, allows for maximum insulation in order to sustain the most constant temperature, optimizing both heating and cooling.
According to PR Newswire, to enhance the solar gain value, Umisol installed its coated infrared film on 510 windows (a 1.660 square meter total) at a cost of €99.576 ($110.87). With the energy savings that this film provides, it brings in more than it costs, creating income for the building.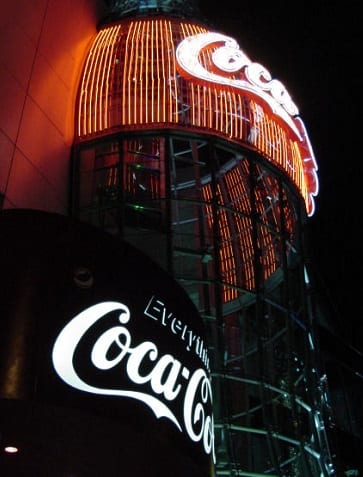 More specifically, the Umisol window film can help with energy savings in the winter by providing improved thermal insulation, which can lead to a savings of up to 30%. Likewise, in the summer, its high heat-resistant properties can save up to 25% on cooling. As an added bonus, it helps to lower CO2 emissions. The project is anticipated to create a net profit of €14 per square meter annually.
This film and other green building technology will help the EU to reach its goal to significantly reduce emissions by 2050.
To meet the 2020-2030-2050 EU Directives for smart and sustainable growth, as well as to progress to a greener economy, energy efficiency is integral to the European strategy. By 2050, the EU's goal is to dramatically lower emissions by 80 to 95 percent compared to 1990.
It is believed that buildings offer the most potential for saving on energy. Therefore, by renovating private, public, and commercial buildings with green and energy-saving technology, like Umisol window film, this will lead to improved energy performance.
Using Umisol infrared filters is one of the ways that green building technology is being utilized to effectively breathe new life into existing buildings.