Cypress Creek looks to build a new solar energy system in Montana
November 10, 2015
New solar energy project could take form in Missoula
A new utility-scale solar energy system may be taking form in Missoula, Montana. Cypress Creek Renewables, a California-based energy developer, is looking to develop various types of projects throughout the country. The developer has set its sights on Montana, where solar energy is beginning to gain more support from both the state government and the private sector. The proposed solar project in Missoula would cover 40 acres and generate 3 megawatts of electricity, which is enough to power approximately 540 homes.
Details concerning the Deer Creek project have not yet been finalized
The Deer Creek project, as it is being called, has not yet been finalized. If completed, the electricity generated by the project will be sold through NorthWestern Energy. Cypress Creek has not yet been awarded the contract to develop the project, but it does have plans to build another solar energy system near Helena, Montana. The company is also developing another solar energy system that is capable of generating some 2 megawatts of electrical power. This project is located need Reedpoint.
Project will need to receive approval from the Missoula County Board of Adjustment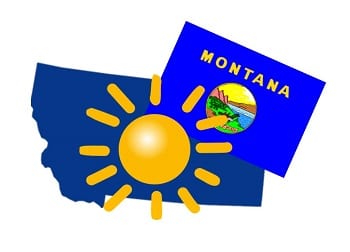 The Missoula County Board of Adjustment will be holding a public hearing concerning plans to develop the Deer Creek solar energy project. Whether or not the project will receive approval is uncertain. In the past, some have argued that solar energy systems are unsightly, ruining the aesthetics of the location in which they are based. Others argue that the benefits of solar energy offset any faults this form of renewable power could have.
Solar energy is gaining significant momentum in throughout the United States
Solar energy has been growing quickly in the United States. The federal government has high hopes for this form of clean energy, as it represents significant economic opportunities. Solar energy is also expected to help the country become more environmentally friendly and obtain its goals concerning combating climate change. In the coming years, the U.S. is likely to become the leading solar market.