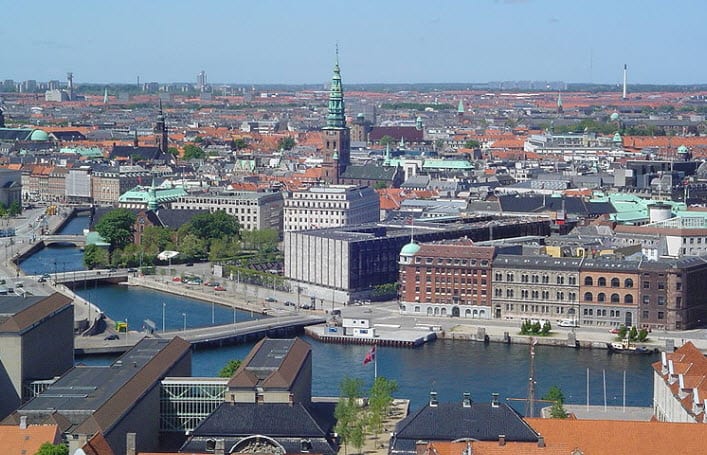 Denmark plans to be energy independent by 2050
April 10, 2012
Denmark's aggressive alternative energy plan catching the eye of the world.
Denmark has announced that it will be 100% energy independent by the year 2050. The country has ambitious plans for alternative energy, which have only recently gained the favor of Denmark's leaders. In previous years, Denmark has considered energy independence and alternative energy in general as a novelty. The country has changed its perspective as alternative energy technology has grown more advanced and efficient. Denmark now has plans to expand its use of solar, wind and biomass energy.
Denmark officials expect to be meeting nearly a third of the country's energy demands through the use of renewable fuels by the end of the decade.
Much of this energy will come from wind farms dotting the country. These wind farms are already providing some 20% of the country's electricity. The government has plans to bring both solar and biomass up to par with wind power and has begun investing in solar energy and biomass projects. The government will have to overcome some significant challenges in order to achieve its goals, however.
Alternative energy systems have come a long way in terms of efficiency and affordability, but are still quite expensive.
There are also significant shortcomings in the area of energy storage, which has been a persistent thorn in the side of solar energy. Researchers all over the world are working to solve the inherent problems with alternative energy, but progress has been slow due to lack of government support and the daunting technological challenges presented by next generation energy systems.
Denmark is not the only country pursuing energy independence. Germany is currently leading the way in Europe in terms of alternative energy, with China making promising progress in Eastern Asia. The U.S. has also adopted a new energy plan that has alternative energy at its heart, but has not made the same progress towards sustainability as other countries. Denmark believes that its persistence will serve as an example to other countries looking to establish themselves as energy independent nations and will continue to work towards its 2050 goal.