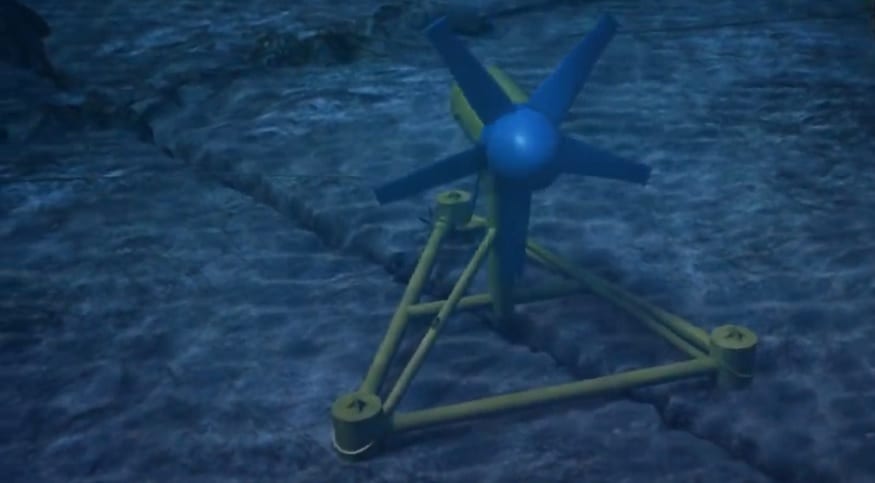 First tidal energy plant in France receives important tech upgrade
January 31, 2019
The ground-breaking Ushant renewable energy project has improved its performance monitoring.
Sabella, the French engineering and project management company behind the Ushant tidal energy project – the first of its kind in France – has partnered with QOS Energy to enhance the performance monitoring of its 1 megawatt (MW) tidal turbine. The turbine is immersed 55 meters (180 feet) under water off the west cost of France.
Using the QOS Energy data intelligence platform, Sabella can now anticipate potential problems.
The tidal turbine is equipped with over 100 sensors which gather data every 5 minutes. Now that QOS Energy's power data intelligence platform has been integrated into the system, Sabella can identify, assess and anticipate potential failures.
"Operating and maintaining a utility-scale tidal turbine at such depth is particularly challenging, and data collection and analysis plays a vital role in doing so successfully," says Jean-François Daviau, Sabella CEO, reports Engineer Live.
Daviau explains that the QOS Energy data intelligence platform makes it possible for Sabella's O&M team to visualize critical KPIs. Among these include temperature, water pressure, swell energy prediction, torque or rotor speed compared to power produced.
"We need this cutting-edge monitoring capability to be able to fully understand performance, and effectively control potential failures," Daviau added.
The tidal energy project provides renewable electricity to all 800 Ushant Island inhabitants.
Initially commissioned in 2015, Sabella's 1 MW D10 turbine, lies between Ushant Island and Molène archipelago, off the coast of the Brittany region of France. After receiving its upgrades, the turbine was re-deployed in October 2018. The turbine delivers renewable power to the 800 inhabitants of the island.
Sabella is one of the few companies in Europe that is capable of providing commercially-ready tidal energy technology. The company technology can be deployed to meet the energy needs of remote off-grid island communities, such as in the case of Ushant, or it can be deployed as part of large tidal commercial arrays. Its D10 turbine has been designed to thrive in the harsh marine environment for the long-term.
"Tidal turbine technology has great potential for off-grid islands that can now harvest their abundant tidal resources. Unlike most other sources of clean power, tidal energy produces renewable power in a regular and predictable manner, enabling operators to reliably forecast power production over the full life-cycle of a project,"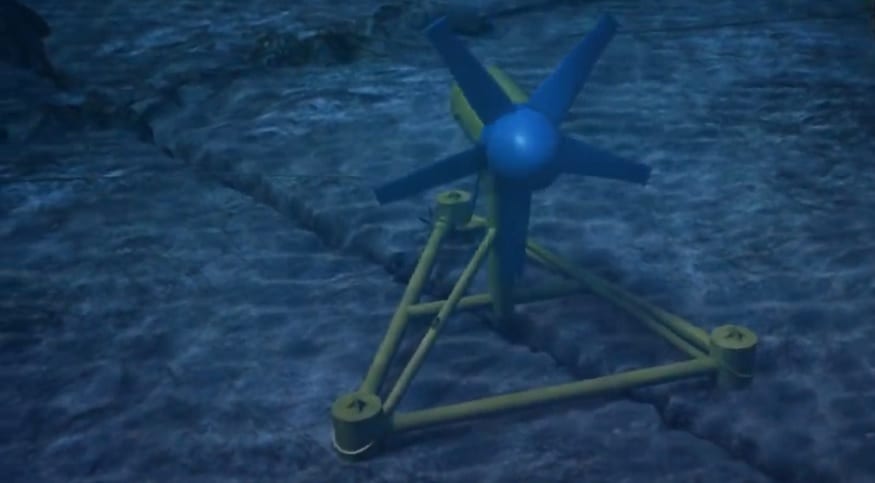 said Daviau.
Sabella has plans to deploy more tidal energy projects in France, Southeast Asia and North America. The global tidal market is expected to take off by next year.