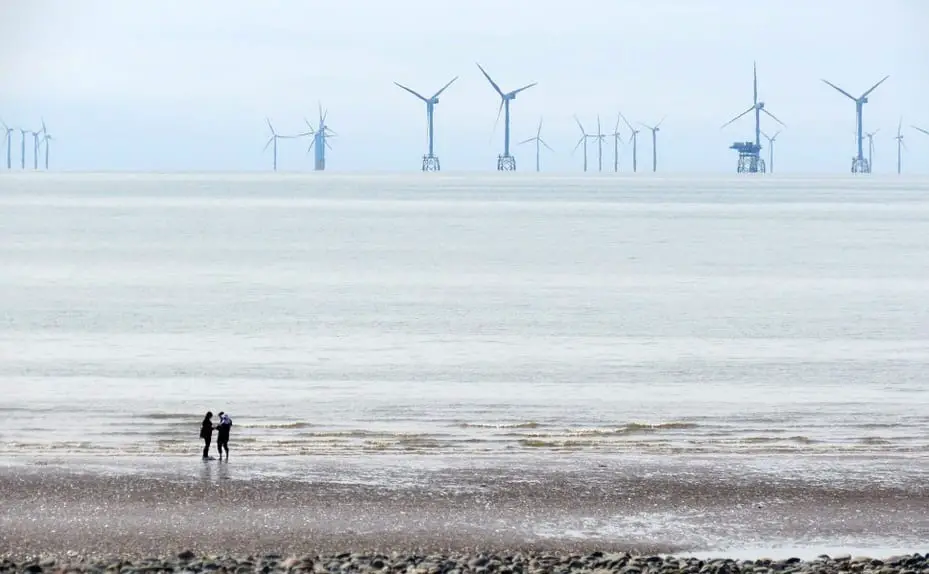 Floating wind energy system is taking form in Scotland
July 28, 2017
Hywind project aims to provide wind energy to Scotland
The world's first floating wind energy system is taking form in Scotland. Called Hywind, the wind farm is meant to harvest electrical power in waters that are too deep for conventional offshore turbines. This may allow the wind farm to take advantage of stronger wind currents, allowing it to generate more electricity and funnel this power back to the mainland. The project could herald a new era for the wind energy space, where turbine technology is advancing at an accelerated rate.
Floating wind energy system could generate enough electricity to power 20,000 homes
The Hywind project is expected to generate enough electricity to power approximately 20,000 average homes. The project is being developed by Statoil, which hopes to see similar floating wind energy systems take form in the coming years. The company notes that wind turbine technology has become more advanced and efficient. This has opened the way for new types of wind projects to take form. Statoil suggests that floating wind turbines could revolutionize the wind energy sector. These turbines could also help reduce the costs of wind power in the coming years.
Floating wind turbines could become less expensive in the future
So far, one floating wind turbine has been set up for the project. Four other turbines are being prepared to be moved into position for the wind farm. By the end of this month, all of the turbines will be in place. These turbines are currently somewhat more expensive than conventional offshore turbines, but they have the potential to generate more electricity. Floating turbines are also becoming less expensive to manufacture, according to Statoil.
Scotland continues to show strong support for wind energy
Scotland has established itself as a leading wind energy market. While the United Kingdom, as a whole, has begun to show limited support for clean power, Scotland continues to invest heavily into wind energy. Within the coming years, Scotland is expected to become home to some of the largest offshore wind farms and is currently home to the world's first floating wind farm.