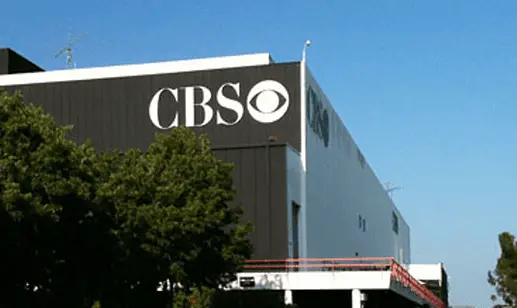 Fuel cells to power CBS studios in California
July 4, 2012

CBS announces the use of fuel cells from UTC Power
CBS Broadcasting has become the latest radio and television network to adopt hydrogen fuel cells. The company has announced that two of its CBS Studios locations in California will be powered by six stationary fuel cells that will be provided by UTC Power. The fuel cells will come from UTC Power's PureCell line of products, which have become popular among companies due to their combined heat and clean power potential.
Fuel cells to help studios become more environmentally friendly and energy secure
The stationary fuel cells will be installed at production facilities in Studio City and Los Angeles. Altogether, the fuel cells will produce 2.4 megawatts of electricity, enough to meet 40% of the energy needs of the facility in Studio City and 60% of the energy needs of the facility in Los Angeles. The energy systems will also produce a large amount of heat, which will be used for a variety of purposes. UTC Power notes that the fuel cells will also help improve each studios' energy security. Four of the fuel cells are designed to operate independently of any existing energy grid, allowing them to continue generating electricity even in the event of a power outage.
CBS claims fuel cells are an ideal energy system
CBS has come to support hydrogen fuel cells, noting them to be an ideal fit for the company's energy needs. The company has chosen fuel cells over other energy systems due to their ability to produce large amounts of electricity without negative connotations for the environment. UTC Power's fuel cells will help offset more than 2,300 metric tons of CO2 emissions each year, the equivalent of planting 550 acres of trees annually.
Fuel cells expected to become more appealing due to advances in technology
CBS is not the first broadcasting company to adopt hydrogen fuel cells and is not likely to be the last. Advances made in fuel cell technology are making the energy systems more attractive to companies in a variety of industries. As these advances continue to make fuel cells more affordable and efficient, it is expected that more companies will begin adopting them in an attempt to be more environmentally friendly.
Related article(s) and resources:
http://cleantechnica.com/2012/07/02/fuel-cells-to-power-cbs-studios-in-california/?utm_source=feedburner&utm_medium=feed&utm_campaign=Feed%3A+IM-cleantechnica+%28CleanTechnica%29