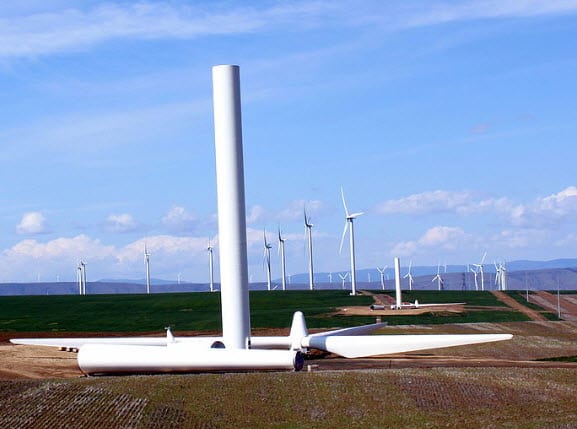 Gamesa pens deal to provide turbines to Italian wind farm
October 8, 2012

Gamesa to bring new wind turbines to Italian wind farm
Gamesa, a leading manufacturer of wind turbines, has finalized a deal with Italy's Eolica Erichie to provide the wind turbines needed for a new wind farm that is taking root in the country. Wind energy has become a popular option in Italy, primarily due to the economic potential of renewable power. The country is one of the hardest hit by the European financial crisis and the government has been looking for ways to bolster the economy and find some semblance of financial stability. Clean energy may be just what the country needs on this front.
30MW turbines to take root in Province of Brindisi
Gamesa will provide new wind turbines to a wind farm that Eolica Erchies is developing. These wind turbines will have a total capacity of 30 megawatts. The wind farm will be taking root in the Province of Brindisi in the Puglia Region. Construction of the wind farm is expected to begin by the end of this year and will likely be completed by summer 2013. When the wind farm is completed, it will begin providing energy to homes and businesses in the local area, as well as feeding clean energy into the Italian energy grid.
Italian officials have high hopes for wind energy
Italian officials claim that the wind farm will boast of an annual energy production as high as 69 gigawatt-hours. This is roughly the equivalent of burning 12,900 tons of petroleum each year, but is not associated with any harmful emissions. Along with the economic prospects linked to the Italian wind farm, the energy system is expected to help the country attain its emissions reduction goals and show that it is taking issues regarding the environment seriously.
Gamesa continues to dominate wind energy market
Gamesa has been seeing a great  deal of attention in recent years as countries become more suppotive of clean energy. Since 2002, the company has installed more than 1,506 megawatts worth of wind turbines throughout the world. Gamesa is currently the most powerful force in the Italian wind energy market.