Geneva has green-lighted ambitions geothermal power exploration program
November 2, 2015
The Swiss canton's utility company is seeking potential geothermal sources in 33 municipalities.
This new exploration program to look for possible geothermal power sources is part of the GEothermie 2020 project, a CHF 20 million ($20.2 million) project that the canton of Geneva's utility company, Services Industriels de Geneva (SIG), launched last year to find sources of hot water naturally occurring under the ground, which could be extracted and used to provide heating or power electrical power generators.
Initial tests in 2014 found hot water in the Lake Geneva basin in limestone rock.
The Local reported that, according to SIG, its first tests conducted last year in a zone stretching eight kilometers between the municipalities of Chancy and Bernex, determined that hot water is not only available in the Lake Geneva basin in limestone rock, but that it is a mere 500 meters below ground, which is less deep than what was previously thought.
To detect where the area of hot water can be most readily accessed, sound waves are beamed into the earth. SIG claims that the exploration process will not have harmful effects on residents.
SIG has said that the potential for geothermal power in Switzerland is high.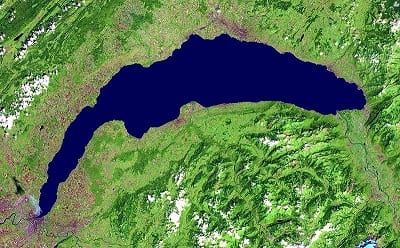 Geneva estimates that over time it could cover two-thirds of its heating requirements via geothermal energy. SIG believes that developing this form of renewable power is a priority for developing Geneva's energy independence and reducing its reliance on fossil fuels.
However, while currently there are over 50,000 buildings (offices, hotels and residential homes) in Switzerland heated from geothermal, according to the Swiss Federal Office of Energy (SFOE), no electricity is presently generated using this renewable source.
On its website, SFOE explains that "One of the main obstacles to the development of this technology is the fact that very little is known as yet about the local conditions underground."
Furthermore, while heat can be generated from geothermal at relatively low depths, the Centre For Hydrology and Geothermics at the University of Neuchâtel, says that to generate electricity from this renewable energy source in Switzerland, it would be necessary to dig very deep (5,000 meters). Two projects to build geothermal power plants in the country have already been abandoned due to drilling triggering tremors or raising concerns about earthquakes.
Through its newly launched project, SIG intends to seek out potential geothermal power sources in 33 municipalities. Although the majority of them reside in Geneva, eight of the municipalities to be explored are located in Geneva's neighboring canton of Vaud. The project will continue through November and then recommence in 2016 with more targeted exploration.