Geothermal energy boom accelerates in Greater Paris
June 9, 2015
The completion of the second of two geothermal wells near France's capital is underway.
Just east of Paris, in Rosny-sous-Bois, a drilling rig that has been set up between a highway overpass and a suburban shopping center, is being used to finish a geothermal energy project that consists of two geothermal wells, which have been designed to tap into the natural heat that exists below the Earth's surface, to heat offices and homes in the Greater Paris region.
The renewable project is one of five being built around Paris.
Prior to the acceleration of geothermal projects in Greater Paris, fueled by these latest additions, the region already had the biggest concentration of deep geothermal wells connected to heating networks. Approximately 30 geothermal sites were constructed around France's capital in the early 1980's, reported Bloomberg.
The company behind the five geothermal energy projects being built around Paris is Engie, which was once known as GDF Suez SA.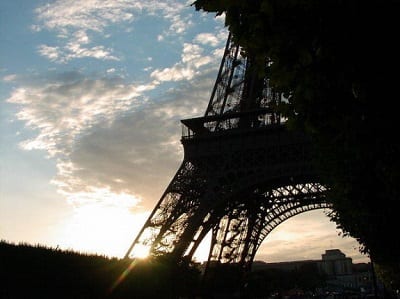 In an interview, Damien Terouanne, the head of Engie's Cofely Reseaux unit, said that "This is the most active period for geothermal in two decades." He added that "The geology of the Paris region is favorable and its population density makes projects worthwhile." Terouanne's unit specializes in heating and cooling networks.
Once complete, the two geothermal energy wells could supply enough heat to 10,000 homes.
The two 5,900 foot wells (1,800 meters) at Rosny-sous-Bois, are expected to provide about 50% of the heating needs for an estimated 10,000 homes in the region, as well as for its neighbors, Montreuil and Noisy-le-Sec. One well will pump warm water from underground for heating and the other will push cooled water back beneath the Earth's surface.
However, Engie is not the only company pursuing green goals. Electricite de France SA is also developing a new geothermal project just south of Paris at Bagneux, and Semhach SA, an independent utility, operates a geothermal heating network for the towns Chevilly-Larue, Villejuif, and L'Hay-les-Roses.
According to Ademe, an environment agency, it is estimated that with the new projects, the number of geothermal energy sites around Paris will reach 40 by the end of 2015. Furthermore, it is possible that even more of these kinds of green projects could occur if a new energy law that is currently making its way through the French Parliament passes.