Google aims to be powered by renewable energy in 2017
December 8, 2016
Google to focus solely on renewable energy by the end of 2017
Google has announced that all of its energy will come from renewable sources by the end of 2017. Last year, the massive technology company consumed as much electricity as the city of San Francisco. Now, Google aims to derive all of its electrical power from solar panels and wind turbines. The company's ambitions are not restricted to the United States, of course, as all of its data centers throughout the world will eventually be powered by renewable energy.
Company's investments in clean power have proven beneficial for developers and their projects
Over the past 10 years, Google has made several deals with prominent energy developers. Through these deals, the company has gained access to renewable energy systems. The power purchase agreements that Google has formed have enabled energy developers to secure more funding for their projects, creating a symbiotic relationship between Google and companies that develop renewable energy. According to Joe Kava, senior vice president of technical infrastructure for Google, the company is the largest corporate purchaser of renewable energy in the world.
Wind energy to play a major role in Google's future plans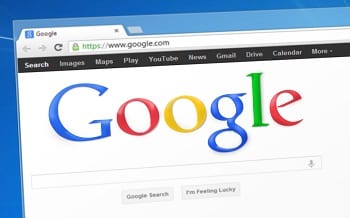 Google has high hopes in wind power, specifically. The company currently purchases power for one of its larger data centers from a 50,000 acre wind farm based in Oklahoma. This wind farm is managed by NextEra Energy, which has approximately 115 wind farms in the United States and in Canada.  Google has also shown strong support for solar energy, hydropower, and other forms of clean energy. Through its efforts, Google seems to have encouraged other companies to invest heavily in renewable energy as well.
Several companies are investing more heavily in renewable energy
Several large technology companies, such as Amazon and Microsoft, have begun to embrace renewable energy as a way to power their own data centers. These companies are likely to have a major impact on the growth of renewable energy in the future. As more investments come into the clean power space, more ambitious projects are expected to take form in the coming years, expanding the options that the business sectors has when it comes to electricity consumption.