Green technology partnership formed between Panasonic and National Trust
October 2, 2014
Some of the historic properties in the UK will run on renewable energy.
Panasonic has announced that it will be working with National Trust, a conservation charity, to install innovative green technology at some of the most famous historic properties in the United Kingdom that are managed by the charity.
During the long-term partnership, Panasonic will be able to "showcase" its technologies.
The first phase of the partnership will involve Panasonic carrying out marketing initiatives at the National Trust properties. Visitors will be able to try out Lumix cameras and National Trust rangers will be loaned Toughbook PCs that will be modified to be used outdoors.
However, not only will the tech giant have the opportunity to show off its gadgets, but it will also be supporting the conservation charity's efforts to move toward an operation that is greener, as well as more sustainable. Both organizations indicated that the partnership would eventually be expanded to include a range of clean technologies and energy efficient appliances. The strategic collaboration will enable National Trust to reduce its energy use.
A National Trust spokesperson stated that the charity was now working with Panasonic to investigate energy projects for the future and that teams have been sent to visit some of the historic properties that are looked after by the conservation charity.
The spokesperson explained that some of the green technology improvements being considered included LED light installations, air source heat pumps and solar panels, and that these technologies could help it achieve its target to lower its energy consumption by 20% and cut its use of fossil fuels in half by the year 2020.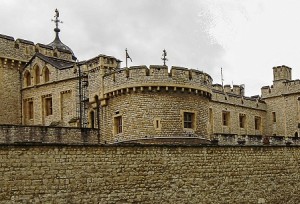 The goal is to install green technology at 43 National Trust properties.
The managing director at Panasonic UK said that "Panasonic is committed to creating a better life and a better world by contributing to the development of a sustainable future." He added that "we are very excited to be working with the National Trust to improve the overall sustainability of its heritage properties and outdoor sites."
The green technology partnership between the two organizations follows an alliance that was formed between National Trust and Good Energy, a green energy provider. The goal of the alliance to is install renewable energy projects at 43 of the charity's properties, enabling historic buildings to generate clean energy.