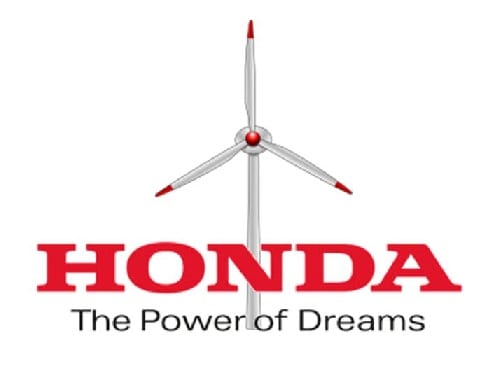 Honda wind energy initiative launched in Ohio
February 1, 2013

Russells Point factory target of Honda wind energy initiative
Honda is one of the many automakers in the world that has ambitious plans concerning hydrogen fuel cells. Like others in the auto industry, however, Honda's interest in alternative energy does not stop with fuel cell technology. The automaker has announced plans to put more focus on wind energy, announcing that one of its factories in Russells Point, Ohio, will derive at least 10% of its electricity from wind power. The Honda wind energy initiative will be yet another example of the automaker's aggressive adoption of clean energy.
Wind turbines provided by Juhl Wind
The Honda wind energy initiative at the Russells Point factory will require only two wind turbines. Each turbine will be approximately 260 feet tall and will have the capability of generating 10,000 megawatt-hours worth of renewable power, enough to power 800 average homes. The wind turbines will be installed by Juhl Wind, a wind energy company based in Minnesota. The installation of these turbines will cost an estimated $8 million. Honda will not own the wind turbines outright, instead purchasing the electricity that they generate from Juhl Wind.
Honda on of five companies investing this heavily in wind energy
The Russells Point factory employs some 1,150 people and is one of the automaker's most important manufacturing facilities in North America. Honda has been working to introduce more alternative energy into its business structure in order to mitigate its impact on the environment. According to Green Energy Ohio, an alternative energy advocacy group, Honda is one of the five companies that uses wind energy on this scale in the U.S.
Honda looks to incorporate more alternative energy
The Honda wind energy initiative is only one example of the automaker's work to incorporate the use of cleaner forms of energy. Honda retains a strong focus on hydrogen fuel cell technology for its vehicles, but has been focusing more intensely on the use of other forms of clean power for its manufacturing facilities and other ventures.