Hydrogen fuel cell developer aims to break into South Korean market
March 31, 2014
AFC Energy begins negotiations with several South Korean companies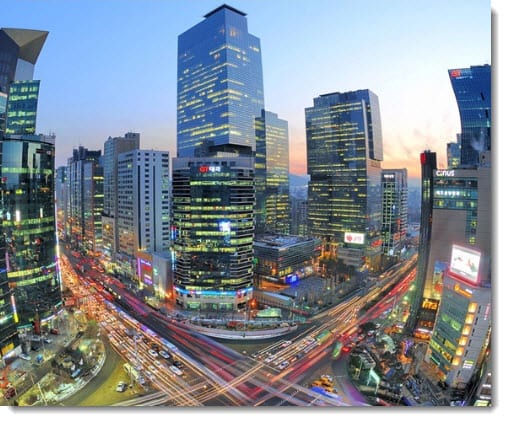 AFC Energy, a leading developer of hydrogen fuel cells, has entered into negotiations with South Korean companies recently. These companies have expressed interests in fuel cell technology and using this technology for energy purposes. South Korea is becoming a very attractive market for the fuel cell industry as many organizations begin to focus more heavily on renewable energy. South Korean telecommunications companies have been reaching out to fuel cell developers, looking to make use of fuel cells to power network towers and data centers.
Energy companies may become the fuel cell industry's most active customers
AFC Energy is hoping to secure contracts from several South Korean companies in order to establish a more formidable presence in foreign markets. While telecommunications companies have provided the most vocal interest in fuel cells, the country's energy companies are likely to become the most prolific customers of the fuel cell industry. Energy companies must adhere to new energy standards outlined by the South Korean government and these companies have begun embracing renewable energy more aggressively.
Chemical producers stand to gain from the adoption of fuel cells
Chemical companies based in South Korea are playing a role in making the country more attractive to the fuel cell industry. As businesses begin to adopt renewable energy, chemical companies are promoting the benefits of hydrogen fuel cells. These companies stand to gain by doing this as they will see an increase in the demand for hydrogen. As this demand rises, these companies will become the primary suppliers of the hydrogen that fuel cells need to produce electrical power.
AFC Energy aims to have a commercial-scale fuel cell system installed in Germany by the end of the year
AFC Energy has hopes that its first commercial-scale fuel cell systems will be installed in Germany by the end of this year. Once this fuel cell system is operational, it may serve as a springboard into the South Koran market. AFC Energy notes that foreign markets are not the only place where interest in fuel cells is growing. In the U.S., investors are beginning to pay more attention to the fuel cell industry as clean technology becomes more advanced and less expensive.