Hyundai to bring more fuel cell vehicles to France
November 15, 2016
Automaker aims to bring more fuel cell-powered taxis to Paris
Hyundai has plans to bring more fuel cell vehicles to a taxi fleet in Paris, France, which is being operated by Societe du Taxi Electrique Parisien. The organization provides electric vehicles for transportation purposes and operates one of the largest fuel cell vehicle fleets in the world. Hyundai has plans to bring more of its ix35 vehicles to France in an effort to expand the reach of clean transportation and improve consumer outlook of fuel cell vehicles.
Hyundai's fuel cell vehicles are proving to be somewhat popular
Currently, five ix35 vehicles are in operation in France. Hyundai intends to bring another 60 of these vehicles to the country in the coming months. The fuel cell vehicles will provide clean transportation through the streets of Paris. The vehicles have won praise for being reliable and very efficient. Hyundai has been working to promote the ix35 for some time and believes that the vehicle will find more success and exposure as part of a taxi service.
Paris aims to make taxis more environmentally friendly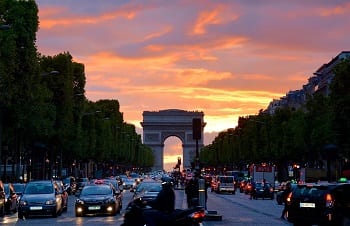 Currently, the vast majority of taxis operating in Paris are powered by diesel engines. The city is looking to replace these taxis in an effort to become more environmentally friendly. Doing so has been somewhat difficult, however, due to the high cost of fuel cell vehicles and the relatively inefficient nature of battery electrics. Nonetheless, Paris is making an effort to embrace clean vehicles, hoping to replace traditional cars in the near future.
Fuel cell vehicles continue to struggle to win favor due to their high cost
Fuel cell vehicles have been winning more attention in recent years. This is largely due to the efforts of major automakers, most of whom are using fuel cells to power new vehicles they have developed. When compared to conventional electric vehicles, however, fuel cell vehicles are considered more expensive. This is due to the fact that fuel cell systems make use of costly materials, which is one of the reasons fuel cell vehicles have had trouble finding traction among consumers.