India aims to restrict imports on low quality solar energy products
April 13, 2016
Import restrictions could affect trade with China and other countries
India has announced plans to restrict the import of poor quality photovoltaic products, which may have an impact on trade with China and other countries. According to Tarun Kapoor, Join Secretary for New and Renewable Energy with the Energy and Resources Institute, the country is looking to impose quality standards on all imports. Currently, government officials are working on the legal aspects of such a move in order to effectively restrict the import of what can be considered "inferior" products.
India is showing lack of faith in photovoltaic technology from China
India's solar energy market has been growing aggressively over the past few years. When the market first began emerging, the country relied somewhat heavily on products developed in China. These products were relatively less expensive when compared to those being offered in other markets, allowing India's solar sector to flourish over a short period of time. Now, however, the country considers these products to be "e-waste," and the demand for higher quality products has grown significantly in recent years.
Need for high quality solar products is becoming more apparent in India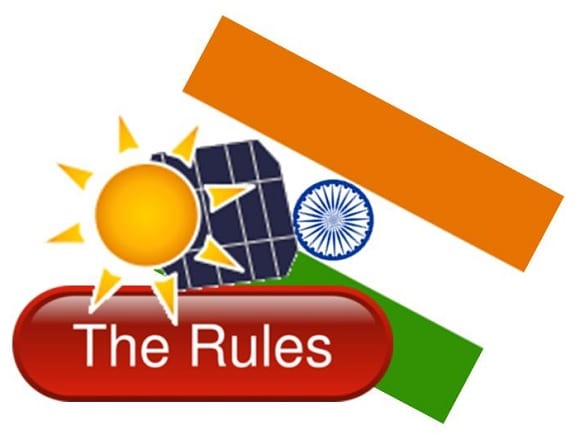 According to Kapoor, India has a great need to ensure that products coming into the country are of high quality. Low quality products could slow the growth of the solar energy market. Shareholders in the solar sector will have a say in how the import of low quality products should be restricted. The availability of high quality products may create more confidence among consumers and businesses, ensuring the continued growth of the solar power sector throughout the country.
Country aims to raise solar capacity to 100,000 MW by 2022
India is considered one of the fastest growing solar markets in the world and is home to several programs that support various forms of clean power. Currently, India generates some 5,000 megawatts of solar power and plans to raise this capacity to 100,000 megawatts by 2022. The country's Lighting a Billion Lives project aims to expand the availability of solar power to some 10 million people throughout the country by 2018.