Japan seeks renewable energy from the sea
February 23, 2015
The Island nation may begin testing marine power production in the future.
Being an island, Japan controls an expansive portion of ocean territory that is far larger than its land area; therefore, it is only natural that the country would investigate renewable energy possibilities from the sea. According to The Wall Street Journal's Japan Realtime blog, the country is about to do this for the first time, as the Japanese government is partnering with IHI Corp. and Toshiba Corp. to begin field testing marine energy generation, sooner rather than later.
Enabling large-scale marine power farms is the team's objective.
According to a spokesperson from Toshiba, the closest testing site is where the Kuroshio current flows northward, an area just off Japan's southern Pacific coast. The spokesperson noted that "Our goal is to enable large-scale marine energy farms."
The project is part of the effort to develop new green technologies to harness renewables and cultivate prospective business opportunities, as the need for alternative energy from renewable sources grows globally in the midst of tighter regulations toward coal in Western Europe and the United States.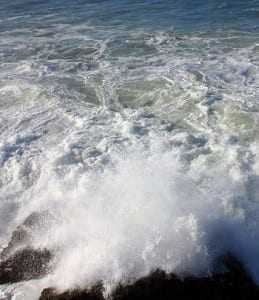 The energy plan that the Japanese government put forward last April, called for a boost in renewable energy use, as much as possible.
Europe has already developed and used marine-related renewable energy technologies.
Although they are not widespread, marine current power generation technologies are not new. In fact, this technology has already been created and utilized in Europe. However, according to NEDO (New Energy and Industrial Technology Development Organization) officials, Japan wants to develop its own technologies.
A NEDO offshore wind and ocean energy project coordinator, Yoshinari Takayanagi, said that "Our marine environment is not the same as Europe's." Takayanagi added that "There can be more suitable technologies."
It is estimated that Toshiba and IHI will spend two years gathering data on currents at a variety of locations in order to choose the most promising sites. Field tests will then be conducted by setting up an energy generation system that will function something like an underwater kite that is secured to the sea floor and "flies" in the currents.
For the present fiscal year through March, the ocean renewable energy project budget is $23 million (¥2.75 billion).