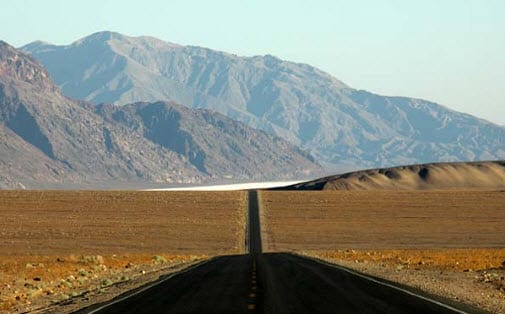 Lexus spotted testing hydrogen-powered vehicle
August 16, 2012
Lexus testing new vehicle in Death Valley, California
Lexus has been testing its new hydrogen-powered vehicle in Death Valley, California, recently. The vehicle has been spotted over the weekend receiving fuel from a large truck containing hydrogen. The automaker has been somewhat secretive concerning its development of a hydrogen-powered vehicle, but has confirmed that such a vehicle exists and is being officially put through its paces in California. The vehicle does not yet have an official name, but is being considered by outsiders as a potential rebirth of the Lexus HS, a hybrid vehicle that performed poorly in the commercial market.
Toyota may launch its hydrogen-powered vehicle through Lexus
Recently, Toyota announced that it is planning to launch its first hydrogen-powered vehicle line in 2015. The Japanese automaker has been relatively aloof concerning details about the vehicle itself, but has been working on developing its own hydrogen fuel cells. Those in the auto industry are speculating whether the hydrogen-powered vehicle being tested by Lexus will be the vehicle that Toyota plans to launch in 2015. Lexus is a division of the Toyota Motor Corporation.
Vehicle expected to include a variety of luxury features
In its current form, the Lexus vehicle is a simple sedan equipped with several luxury features. Lexus has kept the exact details concerning the features that will be included in the vehicle at launch a secret. If the hydrogen-powered vehicle is to be launched by Lexus, it is expected to a number of features that have earned the automaker favor with luxury consumers. Whether or not the vehicle will be able to compete in the commercial market has yet to be seen.
Infrastructure must be established before hydrogen transportation can find success
California is considered one of the best places to trial a hydrogen-powered vehicle. The state is home to the most significant hydrogen fuel infrastructure in the U.S. Hydrogen fuel is abundant due to the fact that there are a scant 50 hydrogen-powered vehicles currently active in the state. Though California boasts of a strong infrastructure, more stations are needed in order to ensure the success of the impending advent of hydrogen transportation.
Related article(s) and resources:
http://www.carmagazine.co.uk/Secret-new-cars/Search-Results/Spyshots/Lexus-fuel-cell-test-bed-2012-spied/