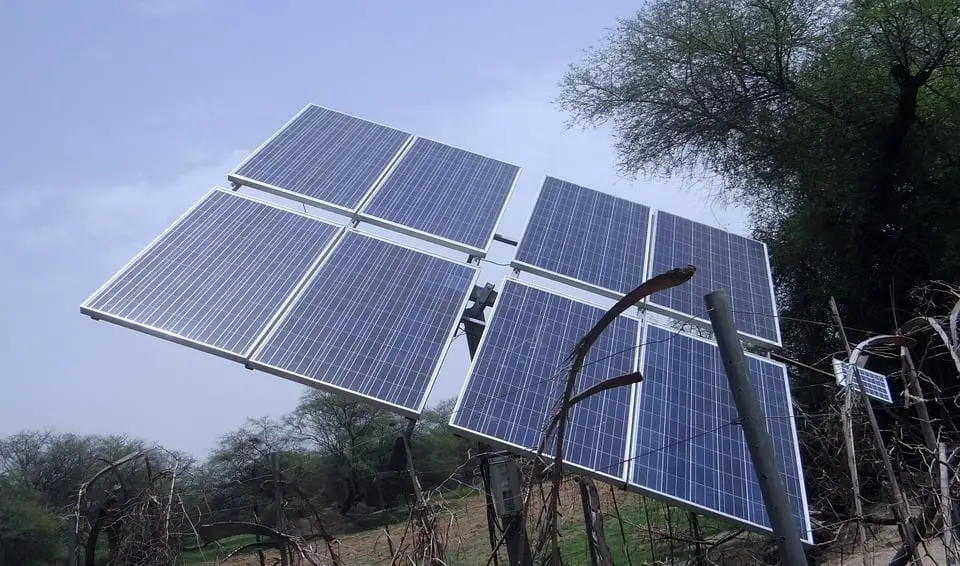 Massive solar energy system launched in India
March 6, 2018
Kanataka becomes home to a new large-scale solar farm
What may be the world's largest solar energy farm has been launched in India's Kanataka. The solar farm is called Shakti Sthala and covers an area of 13,000 acres. The project was developed by the Karnataka Solar Power Development Corp., which is a joint venture from Karnataka Renewable Energy Development and the Solar Energy Corp. of India. The solar farm represents a milestone in participation among several villages, with farmers leasing their land so that solar panels can be installed.
Farmers provided the land needed for the project's solar panels
The solar farm was developed in a very short amount of time considering its size. Development only took two years and required no land acquisition as all of its solar panels are on leased land. The solar farm spans across five villages. Farmers from these villages are being paid for the land they have provided to the project. The amount of money that these farmers receive is expected to increase by 5% over the next two years.
Kanataka's solar capacity continues to grow
The solar energy system is capable of generating some 2,000 megawatts of electrical power. Much of this electricity will be delivered to people in the local area. This will provide them with reliable access to energy and help prevent blackouts. Moreover, it will reduce India's overall consumption of fossil-fuels, thereby cutting down on emissions. The solar farm has helped increase Kanataka's solar capacity considerably. As of January of this year, the state's total solar capacity reached 2,337 megawatts.
India remains focused on embracing solar energy
The latest project represents India's continued efforts to embrace solar power. The country has become quite focused on using solar as an alternative energy source in order to reach its environmental goals. India has become a leading market for solar energy due to government policies. The country is home to several innovative solar projects, including floating solar farms and those installed in canals that are capable of not only generating electricity but conserving water as well.