New fuel cell vehicles to come to Australia in 2018
September 7, 2016
Hyundai will be bringing new fuel cell vehicles to Australia
Hyundai Australia has confirmed that a new fuel cell vehicle will be launched in the country in 2018. Recently, Hyundai brought its first fuel cell vehicle to the country. The automaker delivered 20 of these vehicles, which are currently being used by the Australian government. Hyundai has been working to develop a new vehicle equipped with advanced hydrogen fuel cell technology and intends to showcase its new vehicle during the 2018 Winter Olympics in South Korea.
Country will work to establish a comprehensive hydrogen fuel infrastructure
In order for fuel cell vehicles to find success in Australia, a hydrogen fuel infrastructure must be established. While hydrogen stations are currently available, there are very few of these stations in operation. The Renewable Transport Fuels Test Berth aims to resolve this problem. The $23 million program will be utilizing energy produced from the Hornsdale Windfarm in South Australia to produce hydrogen. This hydrogen will be used to power new fuel cell vehicles coming to the country.
Hyundai continues to establish a strong presence in the clean vehicle market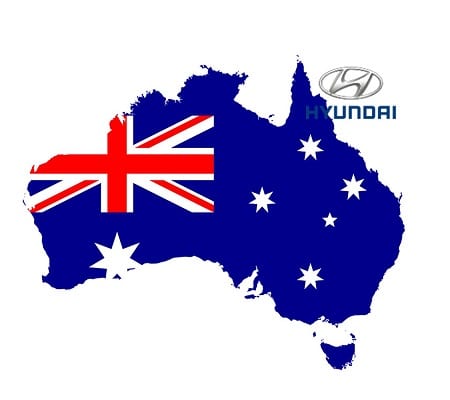 Hyundai already offers a vehicle equipped with a fuel cell in some markets. The company was among the first major automakers to release such a vehicle. Hyundai has managed to acquire significant praise and success with its clean vehicle and the company has ambitious plans to build upon the foundation it has already established. The automaker has been working to improve its fuel cell technology, making these energy systems more efficient and capable of handling the needs of consumers.
New vehicle will be more efficient and less expensive than the ix35
Hyundai has been slow to reveal information about its new fuel cell vehicles, but the company has noted that the vehicle will be more efficient than its current model. The vehicle is estimated to be able to travel approximately 375 miles before needing to be refueled. The new vehicle is also expected to be less expensive than Hyundai's current offering. More information is expected to be released by Hyundai as the company approaches the 2018 Winter Olympics.