New global renewable energy initiative seeks support
June 8, 2015
The Global Apollo Programme wants to accelerate green energy use around the world.
A team of scientists behind the Global Apollo Programme, a new global research program that seeks to rapidly drive down the cost of renewable energy to make it cheaper than fossil fuels, require backing for their clean energy initiative that is set to receive its first hearing at the G7 Summit in Germany, taking place on June 7 – 8.
The goal of the program is to make green energy cheaper than fossil fuel energy by 2025.
According to a report from the initiative's proponents, including former UK government chief scientist David King, and a team of scientists, economists, academic and former chief executives, the Apollo program would be an international project; a coordinated plan of research and development that focuses on renewables, electricity storage technology, and smart grids. It aims to make renewable sources of energy cost less than fossil fuels within 10 years.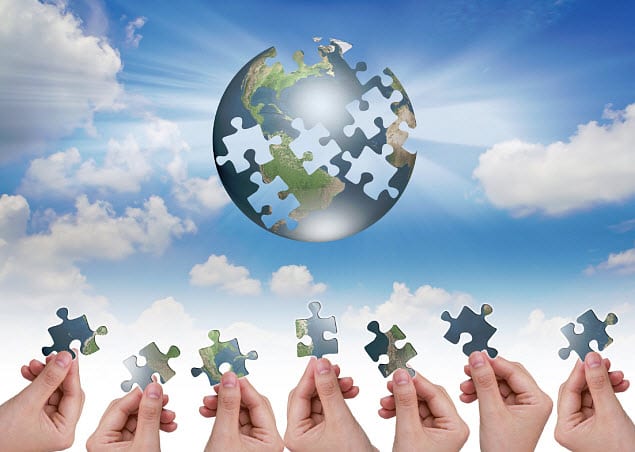 The report stated that, "In the Cold War, the Apollo Programme placed a man on the moon. Today we need a global Apollo program to tackle climate change but this time the effort needs to be international."
While the cost of renewable energy has been dropping in recent years, especially for renewables like solar energy, the cost isn't dropping fast enough to help combat the every-growing problem of air pollution and greenhouse gas emissions that are accelerating climate change, and are caused by fossil fuels like diesel and coal plants.
The ambitious renewable energy plan would require billions of dollars in funding.
According to a report from Reuters, those behind the Global Apollo Programme state that the program would launch with a minimum of $15 billion and require the countries that joined to spend a minimum of 0.02% of their annual gross domestic product on renewables research. The results of this research would be shared with other members of the program.
While this would mean that the cost of the program would equal to about $150 billion over the course of a decade, those who support the imitative state that the $6 billon currently spent on renewable RD&D by governments is much too low and is a poor comparison to the "$101 billion spent worldwide on production subsidies for renewables, not to mention…for fossil fuel energy (totaling $550 billion)."
King hopes that by the G-20 Antalya summit taking place in Turkey this November, Apollo will be able to announce the first countries who have signed up to commit to its renewable energy goal.