New hydrogen fuel cell vehicles coming to London
October 21, 2015
Toyota is bringing 12 of its fuel cell vehicles to the United Kingdom
Japanese automaker Toyota is bringing 12 of its new fuel cell vehicles to the United Kingdom. The Mirai, which was released in Japan in December of last year, is equipped with a hydrogen fuel cell, which produces electrical power through the consumption of hydrogen. The vehicle does not produce any harmful emissions, making it an environmentally friendly alternative to its more conventional counterparts. Fuel cell vehicles can also be fueled more quickly than battery electrics, which often require several hours to charge completely.
Government agency and private companies will be using Toyota's new vehicles
Four of the vehicles will be used by Transport for London. The agency will be using these vehicles to assist in the engineering and maintenance work that is being carried out between London's subway stations and bus stops. The other eight vehicles will be used by private businesses as part of their vehicle fleets. ITM Power, a leading developer of hydrogen fuel cells, will be among the companies using the Mirai for this purpose.
Mirai may find success in London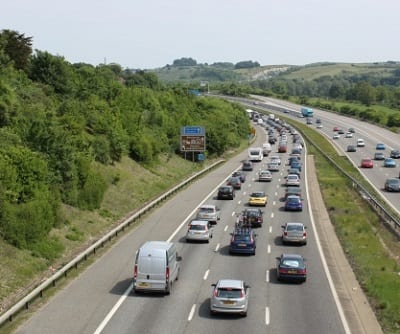 Toyota claims that the Mirai is the first fuel cell vehicle to be commercially mass produced. It is not the first vehicle of its kind to enter the commercial market, however, with Honda and Hyundai releasing their own fuel cell vehicles before Toyota managed to do so. Toyota has identified the United Kingdom as an ideal location for fuel cell vehicles to be tested in a clean transportation market. Currently, there are only seven fuel cell passenger vehicles in London, through Toyota expects that many more fuel cell vehicles will be in operation throughout the city in the coming years.
New vehicles need the support of a hydrogen fuel infrastructure in order to be successful
In order for fuel cell vehicles to gain consumer support, they will need the backing of a hydrogen fuel infrastructure. There are very few hydrogen fuel stations open to the public in the United Kingdom, with some automakers investing in the development of an expanded infrastructure. Other European initiatives have begun aiding in the expansion of this infrastructure as well.