New solar energy project to be developed in California
December 13, 2016
State shows more support for solar energy
State and local leaders in California have commissioned the Blythe and McCoy Solar Energy Centers, which have produced hundreds of construction jobs and may help the state accomplish its renewable energy goals. The project comes from NextEra Energy, which already has several solar power projects throughout North America. The Blythe and MCoy Solar Energy Centers will have more than 4 million solar panels, all of which will be equipped with tracking technology that will allow the panels to follow the sun in order to generate as much electricity as possible.
Project will be capable of generating 485 MW of electrical power
The project represents a $1.2 billion investment in California, which has become home to a thriving solar energy market. The new project will have a maximum capacity of 485 megawatts, which is enough to power more than 181,000 average homes. Much of the electricity that the project generates will be put to use by Southern California Edison. Kaiser Permanente will also be using the energy generated by the solar energy system.
New project could help California meet its environmental goals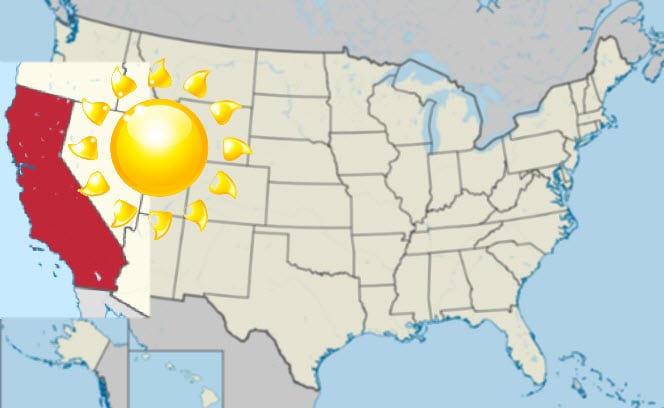 The project is expected to displace some 774,000 tons of carbon emissions, which may go a long way in helping California achieve its ambitious environmental goals. According to Karen Douglas, head of the California Energy Commission, the state leads the nation in renewable energy projects. The state has heavily invested in clean power in order to become more environmentally friendly and reduce the amount of emissions produced on a yearly basis. Solar energy has become one of the state's more favored forms of clean power, but California is still somewhat reliant on fossil-fuels.
California continues to grow as an attractive solar energy market
One of the reasons California is showing such strong support for solar energy is its economic prospects. Solar projects create jobs and help the state reduce its energy expenditure. Moreover, investors supporting solar energy projects can benefit from incentives and programs provided by the state. Such programs encourage energy developers, such as NextEra Energy, to bring their projects to California and these programs inspire confidence among investors.