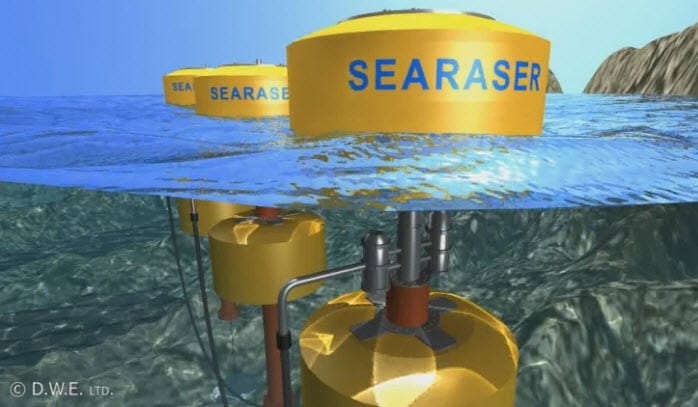 New wave energy technology could harness the power of the ocean without any of the hassle
February 24, 2012
Wave energy is getting a growing amount of attention for its potential users for powering a world becoming increasingly concerned with alternative energy.
Like wind and solar power, the energy potential of the ocean is massive. There are problems that limit the adoption of wave power, however, most of which concern the irregular and unpredictable demeanor of the ocean itself. Ecotricity, a British alternative energy company, has made progress in the development of a new wave power plant that could solve these problems.
The power plant is called Searaser. The most striking aspect of this new energy system is that it does not actually generate electricity out at sea. Instead, the main power plant is on land and several flotation pumps are sent adrift in the ocean. These pumps move up and down with the wave patterns of the ocean, thereby generating energy. The electricity is then funneled back to the power plant where it is used to power turbines that produce yet more electricity.
The system is designed for simplicity.
The pumps contain no rigid structure, making them extremely flexible and capable of withstanding turbulent seas. The pumps also require only minimal maintenance. Ecotricity has already developed and tested a prototype of the system with success. The company believes that the system could outpace the energy generation of other alternative energy systems and even that of conventional fuels such as oil.