New York embarks on ambitious journey with solar energy
January 17, 2014
Solar power continues to flourish in New York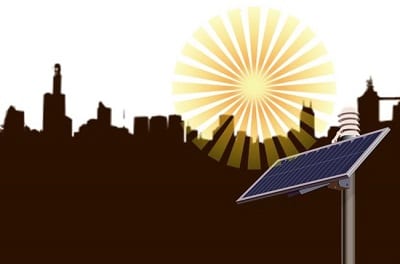 New York has grown quite ambitious concerning renewable energy in recent years. The state is quickly establishing itself as a leading power in the solar energy field, rivaling even solar-focused California. Now, New York Governor Andrew Cuomo has announced an ambitious new initiative that will further increase the state's focus on solar power. Through this initiative, the state will be offering $1 billion in new funding for solar projects. This funding is expected to be issued through the NY-Sun Initiative, which has already helped install more than 300 megawatts of solar capacity in New York.
NY-Sun Initiative aims to bolster solar capacity
The NY-Sun Initiative was launched in 2012 and has been instrumental in the progress and adoption of solar power in the state. There are currently several promising projects that are under development with the support of the initiative and Governor Cuomo expects many more projects to take root in the state thanks to the availability of new funding.
New solar projects may be a boon for state economy
Governor Cuomo is aiming to see some 3,000 megawatts of installed solar capacity come to New York on the back of new funding. This would be enough to power approximately 465,000 average homes in the state and remove some 2.3 million tons of greenhouse gas emissions every year. Moreover, new solar projects are likely to be beneficial to the state's economy. The Governor anticipates that more than 13,000 new jobs will be created as new solar projects begin development. Many of these jobs will be permanent positions, but the majority will be temporary construction jobs.
Another new initiative aims to promote microgrids
Governor Cuomo has also announced the NY Prize competition, which is designed to encourage the development of microgrids in communities through the state. These microgrids would make energy consumption more efficient and reduce the likelihood of power outages, especially in the event of a natural disaster. Approximately $40 million is being offered through the NY Prize competition and the funds will be used to further bolster energy infrastructure.