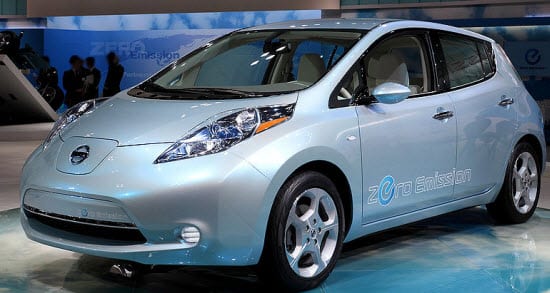 Nissan Leaf gets tied to attractive cash back deal
December 26, 2012

Nissan Leaf now offering cash back deal
Clean transportation is quickly becoming all the rage among consumers. Many people are becoming more conscious of their impact on the environment and are looking for ways to mitigate this impact. Electric vehicles have become a popular solution, especially as automakers begin producing more affordable models that boast of attractive financial kick backs. Nissan has announced that it will be providing a new cash back deal on the Nissan Leaf during the holiday season.
Cash back available for lease deals only
The cash back deal began in early December and is expected to run until the 2013 version of the Nissan Leaf is introduced in January next year. According to the deal, Nissan is offering $9,775 cash back to drivers that are interested in the Leaf. This cash back offer is only available for lease deals, however, a simple fact that may avoid the notice of drivers that are very eager to have a Nissan Leaf of their own.
2013 Nissan Leaf may be less expensive
Nissan has been very quiet in terms of what can be expected in future versions of its Leaf electric vehicle. The automaker has suggested that the 2013 Nissan Leaf will have "lower equipment levels," which suggests that the vehicle itself will be less expensive. Cost has been a significant hurdle for consumers and electric vehicles. The cost of electric vehicles often put them out of reach for most people, leading to lackluster sales and the slow adoption of clean transportation. This problem may be solved through the efficient use of emergent technologies.
Nissan expected to face competition in 2013
The Nissan Leaf is not alone in its bid for clean transportation superiority. The vehicle is expected to face staunch competition in 2013 as many other automakers introduce new versions of their own electric vehicles. After 2013, hydrogen-powered vehicles are expected to begin entering the market, which may increase competition significantly. Whether any of these vehicles will be able to capture the support of consumers has yet to be seen.