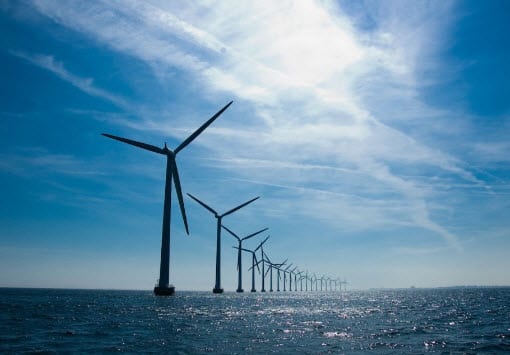 Offshore wind energy in South Carolina could be economic powerhouse
October 11, 2012

New study highlights the economic potential of offshore wind energy
There are currently plans for a major offshore wind farm to take root off the coast of South Carolina. Like other projects of its kind taking root throughout the U.S., this offshore wind energy project has been associated with vast economic potential. It has also been the subject of criticism, with skeptics claiming that the project would be a waste of government funds that could be put to better use in other projects that are taking form in the state. A new study aims to lay these concerns to rest.
Benefits of new energy project outlined in study
The study comes from the Clemson University's Restoration Institute and the Storm Thurmond Institute of Government and Public Affairs. Titled "S.C. Wind Energy Supply Chain Survey and Offshore Wind Economic Impact Study," the report aims to provide some insight on the economic potential of the state's new offshore wind energy system. According to the study, the benefits that the state could see through the new energy system are significant.
Project could create 2,900 jobs annually and produce $2 billion in wages
The study shows that the offshore wind energy system will be capable of generating approximately 1,000 megawatts of clean energy. The building of this system would create an average of 3,900 green jobs each year during the 10-year construction period. The project would produce some $2 billion in annual wages from 2016 to 2030 as well as generate $620 million in revenue annually for state and local governments. The study suggests that the offshore wind energy systems represents a serious economic opportunity for South Carolina.
Economic prospects of clean energy continue to attract support
The economic prospects of clean energy are often touted as a selling point for solar, wind, and hydrogen-based power systems. Indeed, many clean energy systems have found support through the promise of economic growth. The study suggests that the economic potential of South Carolina's offshore wind energy system is more than just a myth, but only time will tell whether these benefits come to light or not.