Offshore wind farms are gaining more support in Hawaii
June 27, 2016
Federal agency issues call for information concerning new wind projects
The United States Department of the Interior is looking to promote the growth of wind energy in Hawaii. The agency has issued a request for information in order to determine the wind industry's interest in developing new wind projects in the state. Of particular interest is offshore projects, which could become a very powerful tool for Hawaii in the future. Offshore wind farms hold vast potential in terms of energy generation.
New wind projects could help create more jobs in Hawaii
The Department of the Interior notes that one of the major priorities of the country's Climate Action Plan is to create new jobs. The wind sector may be able to help in this endeavor. Hawaii has access to vast expanses of ocean, which are ideal homes for wind farms. In order to tap into the state's wind potential, government organizations have reached out to developers to determine the best course of action. These organizations as also seeking public comment regarding the potential impact new wind farms may have in certain areas.
State hopes to be completely reliant on clean power by 2045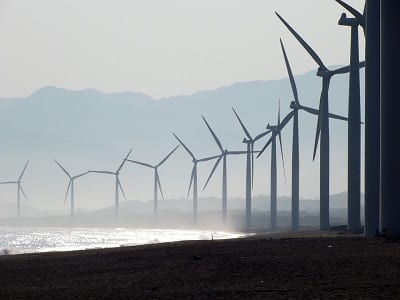 Hawaii intends to become 100% reliant on renewable energy by 2045. Offshore wind farms may play a major role in this initiative. These energy systems are located at sea, where wind currents are quite strong. As such, they have the potential to generate more electrical power than their onshore counterparts. The problem, however, is that offshore wind farms are expensive to develop and present many logistical challenges. Working closely with wind developers is vital to ensure that these wind farms are developed in the best way possible.
Offshore projects may be gaining more momentum in the coming years
Offshore wind energy has been growing in popularity in recent years. Hawaii could soon become a very powerful wind energy market thanks to government incentives and new policies. Several wind developers have shown an interest in bringing new projects to the state. This trend is likely to continue into the future as Hawaii invests more in renewable power.