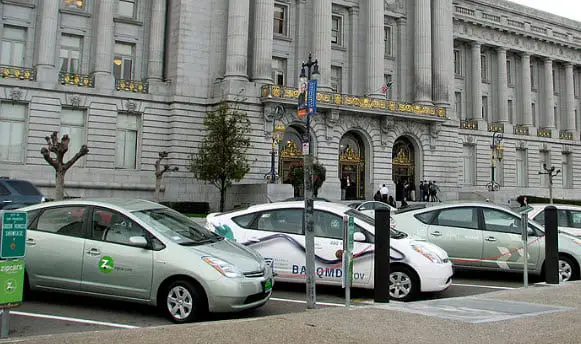 California's Pacific Gas & Electric proposes new rates for electricity used with vehicles
May 13, 2012
PG&E submits new rate proposal to the Public Utilities Commission
The Pacific Gas & Electric (PG&E) company has submitted a proposal to California's Public Utilities Commission this week, looking to revamp the prices of electricity that is used for vehicles. Many consumers have asked, how much does it cost to charge an electric car, when considering this type of vehicle.  To address these concerns the company is proposing to make the cost of electricity for vehicles comparable to $1 for a gallon of gasoline. The idea is to make electric vehicles a more alluring option for California residents. The popularity of these vehicles is expected to have a beneficial impact on the environment as more drivers opt for vehicles that are free from pollutants.
PG&E considers current rates outdated and in need of revamp
PG&E already has rates that are designed for electric vehicles. The company has begun to consider these rates overly complex, however, and is now taking steps to update them to better accommodate the capabilities of more conventional electric vehicles and the standards coming from the Public Utilities Commission. This is not the first time PG&E has attempted to make changes to its rates. The first time, the company had received a tide of protests from consumers, which lead to the company's backing away from proposed changes.
New proposal would make affordable electricity available during the night and into the weekend
The proposal seeks to provide drivers with the lowest rates for electricity during the nighttime hours. This is an ideal time for consumers, according to PG&E, because there is little strain on the state's energy grid and low demand for electricity. This is similar to what the company's original proposal had been, but the lower rates will extend into the weekend under the new plan, allowing drivers more time to take advantage of affordable electricity for their vehicles.
Rate proposal awaiting review by the Public Utilities Commission
The California Public Utilities Commission has yet to review the proposal. If it is approved by the agency, the new rates from PG&E are not likely to be implemented until sometime in the fall. With electric vehicles gaining more popularity with consumers, the rates are likely to garner some degree of public support.