Recycling company makes technology more affordable
September 22, 2014
A UK firm is helping out the environment and refurbishing computers at the same time.
Spartan, a UK IT recycling and remarketing company that is based in Cannock, is working toward helping people in the United Kingdom who do not have access to digital technology overcome this issue by providing them with refurbished equipment that would have otherwise ended up in a landfill.
Almost 20 percent of the UK population lack basic online skills.
Approximately 9.5 million people in Britain do not have the general skills that are required to use a search engine, surf the internet, complete an online form or send and receive email. One of the major reasons this problem exists is not everyone can afford a computer. Spartan is hoping that by recycling electronics equipment that is thrown away and selling it to people at an affordable cost, this will help to eliminate part of the problem.
Spartan was founded in 2011 and now has more than 10 employees. During the current fiscal year, the company intends to grow its workforce by over 20 percent. This will make it one of West Midlands' largest Waste Electrical and Electronic Equipment (WEEE) reuse facilities.
Over one million tons of electrical items are throw out in the UK every year, providing Spartan with plenty of recycling opportunity.
In spite of some of this equipment being recycled and reused, WEEE is Europe's quickest growing waste stream. Over 60 percent of this equipment still ends up in landfills.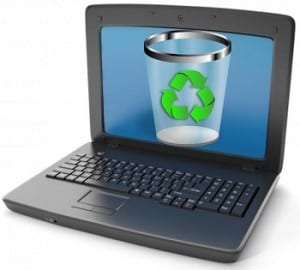 "It's amazing how much technology is thrown away; we collect on average more than 2,000 items every month. Once the tech is wiped clean and refurbished, the quality of the product is incredible. Customers always comment that it's hard to believe such items have been thrown away," said Chris Pattihis, director of Spartan Recycling & Remarketing and of the Spartan Outlet.
He added that he is personally pleased that the company has managed to achieve business in such difficult economical times and that he is proud of the service they provide. He said it is fulfilling to have the ability to offer to those who would have otherwise had no way to obtain electronic equipment, the chance to have access to affordable technology.
Spartan Recycling & Remarketing collects unwanted tech on a regular basis from NHS trusts, businesses, households and local authorities and refurbishes as much of it as they can.