Renewables sector employs more Canadians than the oil sands industry
December 4, 2014
Canada's green energy growth has lead to a boom in green jobs.
Over the past five years, the green energy sector has expanded in the country and, according to a Clean Energy Canada report, there are more Canadians (23,700 people) employed in the renewables industry, which includes biomass, wind, solar, and hydropower, compared to the number (22,340 people) employed in the oil sands.
Approximately 6.5 million people are employed in the clean energy industry worldwide.
Clean Energy Canada is an advocate for renewable energy and its report on the state of green energy technology in Canada estimates that during the last five years, $24 billion has been invested in renewables and the employment rate is up by 37% in this sector.
The director of Clean Energy Canada, Merran Smith, said that "Clean energy has moved from being a small niche or boutique industry to really big business in Canada." Since 2009, solar, wind, biomass and hydropower have grown by 93%.
In terms of clean energy investment, Canada ranked 7th in the G20 in 2013, a notable improvement from the country's 12th place spot in 2012. The country's total investment was $6.5 billion last year, with a large chunk of that investment being poured into solar and wind energy.
The federal government has been criticized for not giving enough diplomatic support to renewables in Canada.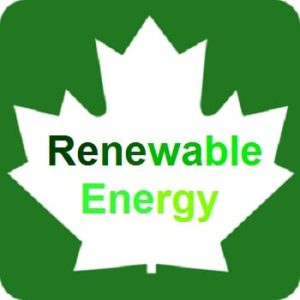 In an interview with CBC News, Smith stated that the impact of falling oil prices should be a warning to the country that the government's economic policy is far too dependent on oil. Smith said that Canada's energy sector needs to think bigger than that.
"The majority of diplomatic support goes to the pipeline," Smith commented "We need to be able to talk about green energy exports." According to Smith, the federal government should provide more diplomatic support to the country's renewable technologies.
The report said that by 2050, as long as the right policies are put into place, Canada has the potential to meet its full energy needs with renewables. However, the report also said that the federal government is not doing enough to help the country meet its lower greenhouse gas emissions targets for 2020.