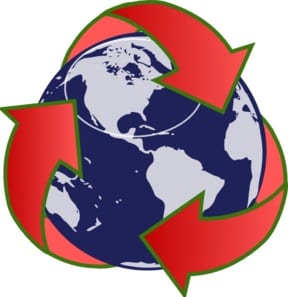 Report claims climate change is important to corporations
June 24, 2013
New report suggests that corporations could be facing hard future due to climate change
A new joint report from the World Wildlife Fund and the Carbon Disclosure Project has been released an aims to provide some insight on the economic aspects of climate change. Climatic phenomena have been the subject of controversy for decades, largely due to scientists suggesting that climate change is the fault of mankind's reliance on fossil-fuels. In the business sector, many large corporations have come to oppose any strong action on the matter of climate change. This is partly due to the fact that any definitive measures taken against this issue could lead to steep drops in profits.
Emissions reduction could save US businesses billions
The report, called "The 3% Solution: Driving Profits Through Carbon Reduction," suggests that taking action on climate change may actually boost corporate profits. According to the report, reducing carbon emissions by an average of 3% every year could save businesses in the U.S. more than $780 billion over the next decade. For corporations, a devotion to emissions reduction could mean the avoidance of financial struggles in the future that could be related to climate change.
Climate change could have a disruptive impact on business
Climate change could have a major impact on how businesses operate in the future. This phenomenon could potentially displace millions of people due to rising sea levels and the increasing frequency of powerful natural disasters. Such disasters could easily cause interruptions in businesses and create major challenges for existing supply lines. Climate change may also have an impact on the cost of food and gasoline, meaning that people would have less money to spend on products that could not be considered absolutely essential.
Corporations may need to act fast on the 3% solution
The "3% solution" is a relatively new idea concerning climate change and emissions reduction. The idea involves encouraging businesses to become more involved in energy efficiency, emissions reduction, and renewable energy in order to avoid future economic turmoil. In order for corporations to avoid a turbulent financial future, they may need to act quickly and adopt the 3% solution.