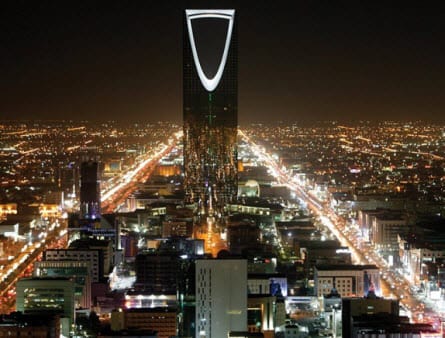 Saudi Arabia launches new renewable energy initiative
March 1, 2013

White paper highlights Saudi Arabia's renewable energy plans
Saudi Arabia, one of the world's largest producers of oil, has been taking aggressive steps toward adopting renewable energy. The country has taken a specific interest in solar energy due to its constant exposure to solar radiation. The Saudi Arabian government has released a new white paper concerning its K.A. Care program, which is an expansive renewable energy initiative. The white paper outlines the program's endeavor to develop and install 54 gigawatts of new renewable energy capacity in the country by 2032.
K.A. Care program aims for 54GW of new energy capacity
The K.A. Care program aims to introduce new renewable energy in a series of phases.  The first phase will see 5.1 gigawatts of capacity installed by 2018. By 2020, more than 23 gigawatts of capacity will be installed throughout the country. Approximately 41 of the 54 gigawatt total outlines for the initiative will come from solar energy. The first renewable energy projects that are associated with the initiative are expected to take form later this year.
Renewable energy may help mitigate the impact of climate change
Saudi Arabia has taken a strong interest in renewable energy because the government believes it can help protect the country from the potential effects of climate change. Despite being one of the world's largest producers of oil, the Saudi Arabian government has been calling for a global reduction in the use of fossil-fuels. The country intends to eventually use oil for moderate industrial purposes, with renewable energy meeting most of the country's demand for electrical power.
Projects tapping domestic resources to receive strong support
The Saudi Arabian government is currently investigating renewable energy projects that may be of benefit to the K.A. Care program. These projects will have to meet with the governments high standards concerning their approach to renewable energy production, especially those that focus on solar energy. According to the white paper, the government is especially interested in supporting projects that draw upon domestic resources, as these projects are likely to provide some benefit to the country's economy.