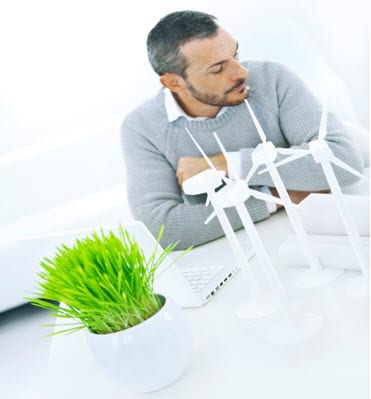 Siemens to research new wind energy technologies
March 22, 2013
New testing facilities to help progress wind energy technology
Siemens Energy, a subsidiary of Siemens, has opened two large research and development test facilities in Denmark. These facilities will be entirely focused on wind energy. Siemens has established a strong presence in the wind energy sector due to its development of wind turbines. The company is behind some of the most innovative wind turbine designs in the world, but Siemens believes that turbines can be made better through extensive research.
Facilities will test wind turbines and structural components
Both of the new testing facilities will be focused on making improvements to existing Siemens wind turbines. One of the facilities, which is located in Brande, will focus on testing structural components for Siemens wind turbines. The other facility, located in Aalborg, will conduct full-scale tests on bladed turbines. Both facilities will be working with cutting edge wind energy technologies being produced by Siemens. Those technologies that manage to live up to the company's standards will be incorporated into its commercial products.
Wind energy continues to gain traction globally
Wind energy is becoming a very popular form of renewable energy for much of the world. Several European countries, including the United Kingdom and Germany, have been investing heavily in wind energy, hoping to break away from fossil-fuels. The U.S. has been showing some support for wind energy as well, and emerging markets around the world are putting more emphasis on renewable power in order to promote economic growth. The demand for wind energy systems is steadily rising, encouraging Siemens to develop new technology that could further solidify its presence in the global market.

Offshore wind systems gaining more attention
The two new testing facilities are expected to help Siemens develop more efficient and capable wind turbines. These turbines will be put through extensive testing in order to ensure their performance aliugns with the company's standards. Both onshore and offshore wind turbines will be tested at the facilities. Offshore wind turbines, in particular, have been growing in demand due to the interests of countries like the United Kingdom, which have access to strong ocean windstreams.