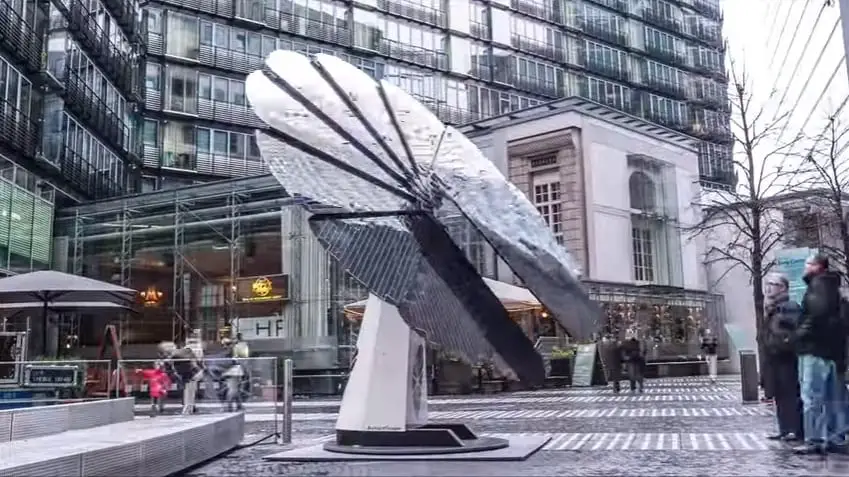 SmartFlower solar panel is now available to purchase in America
September 13, 2018
The unique device is a portable, flower-shaped solar energy system.
Not all solar power systems of the future will be traditional solar panels affixed to roofs. Some, like the SmartFlower solar panel, will be portable, adjustable and shaped quite differently.
The adjustable petal shapes of the solar panel allow it to track the sun throughout the day.
Initially created in Austria, the company behind the SmartFlower solar panel, SmartFlower Solar, has since moved its operations and is based in Boston, Massachusetts. The company's unique device is a fully integrated all-in-one solar system that can "live" anywhere. It can be used for both homes and businesses.
Its innovative petal system has been designed to track the sun's path as it moves in the sky throughout the day. At sunrise, the SmartFlower's solar "petals" automatically unfold and rotate throughout the day to capture the sun's energy. After the sun sets, the machine returns to its folding position. It has also been programmed to automatically return to its folding position when there are high winds that make its operation unsafe.
The SmartFlower solar panel can generate 40% more energy production than conventional solar systems.
Due to its adjustability, the SmartFlower is always at an optimal angle to the sun. This allows it to maximize on the sun's energy potential, allowing the device to generate 40% more energy production than traditional solar methods.
The SmartFlower is also equipped with inverter, monitor and batteries, all of which are stored in the cabinet of the unit. This means that the solar power system can be delivered, put together and installed in only a few hours. Furthermore, it can be installed in any open space and power can be drawn from it just by plugging into it.
Additionally, the SmartFlower can also benefit electric vehicle owners, according to Curbed. The system is EV compatible and can integrate with external EV charging stations. There is also a second model of the SmartFlower, called the SmartFlower Plus. This device is large and features an integrated battery storage system that allows for the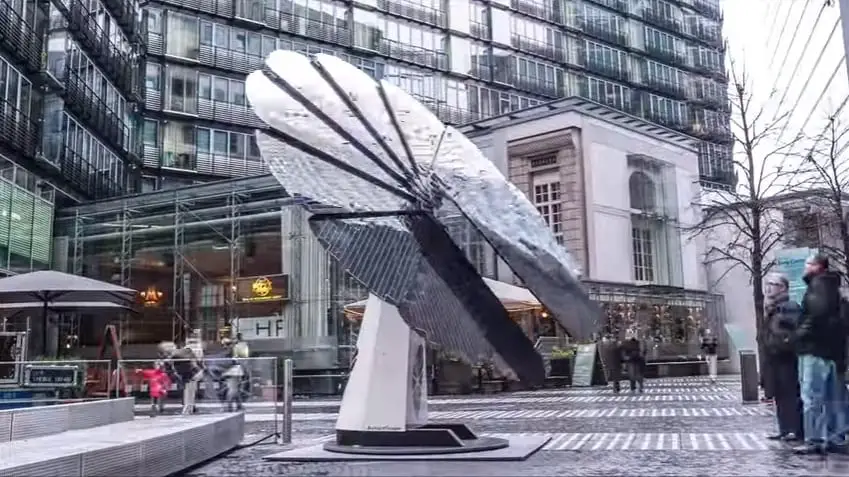 storage of solar energy that can be used even when the sun isn't shining.
The SmartFlower solar panel devices are both available to purchase in the US. The base model is available in eight different colors and comes with a 5-year limited warranty.