Solar energy industry expected to see strong growth this year
March 10, 2014
Solar industry is set for worldwide growth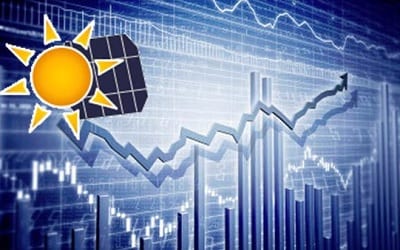 The solar industry is poised to see strong growth this year, according to new predictions coming from Bloomberg. Consultants from Bloomberg note that many organizations and countries have become quite aggressive when it comes to the issue of renewable energy, sustainability, and how clean power can affect an economy. Analysts suggest that as much as 44.5 gigawatts of new solar capacity may come online this year and this estimate is quite close to those already made by Deutsche Bank.
Industry expected to grow by more than 20% this year due to various factors
Bloomberg anticipates that the global solar industry will grow by at least 20% this year. This analysis is based off information coming from some of the world's largest solar energy organizations and investors. Notably, however, changing leadership in the solar sector is likely to have more impact on the growth of the industry as a whole than anything else. Germany has long been considered a leader in the solar sector, but growing financial discord and concerns regarding the country's energy subsidies have caused it to decrease its focus on solar power. China is rapidly rising to fill the gap left by Germany and this could have major implications for the industry as a whole.
Solar market in Europe is slowing down
Analysts note that the solar market in Europe is beginning to grow sluggish. This follows a period in which solar energy had seen strong growth throughout the region. Market activity outside of Europe is beginning to accelerate as the demand for clean energy grows. Markets in Asia and the U.S. are expected to begin outpacing the performance of Europe in the coming years.
Japan may become a prominent leader in the solar power market this year
Japan is poised to become one of the most attractive solar markets this year as the country currently boasts of one of the most aggressive solar energy feed-in tariffs in the world. This tariff has helped make solar power more accessible to homeowners throughout the country while also providing energy developers with a strong incentive to bring their projects to Japan.