SolarCity and Honda team for the benefit of solar energy and clean transportation
October 13, 2014
SolarCity and Honda enter into a $50 million deal
SolarCity, a leading solar energy company, has announced a new megadeal it has formed with Japanese automaker Honda. Together, the two companies will work on a $50 million venture that aims to finance solar power projects for Honda and Acura customers and dealerships within the United States. The partnership between these two companies actually stretches back to last year, when both SolarCity and Honda began contributing to a financing fund for solar projects.
Companies are working to reduce the costs associated with solar energy and improve the attractiveness of electric vehicles
The two companies aim to reduce the cost associated with on-site solar energy systems, offering those using these energy systems the ability to pay for the electricity they produce through a power purchase agreement. Through this agreement, those using solar power systems will only pay for the energy they actually produce, rather than the electrical power their energy systems have the potential to produce at any given time.
SolarCity and Honda believe that renewable energy will play a major role in future society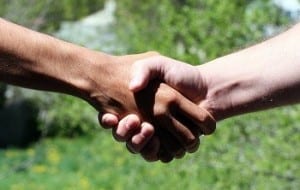 Both SolarCity and Honda envision a future where renewable energy will play a major role in society. The two companies are promoting each other's products, with Honda highlighting the solar energy systems provided by SolarCity and vice versa. Through this new partnership, the two companies will also start co-marketing, showcasing how solar powered homes and electric vehicles can go hand-in-hand with one another.
Electric vehicles and solar powered homes may become more common in the future
Honda has a major interest in clean transportation and has plans to continuously launch electric vehicles over the coming years. Some of these vehicles will be equipped with hydrogen fuel cells, while the majority of others will be making use of battery technology. These vehicles synergize well with properties that are powered by renewable energy. In the coming years, it may be more common to see those with home-based solar energy systems also drive around in electric vehicles that are powered by the energy they produce at home.