Study shows Canadians are interested in hydrogen fuel cell vehicles
December 8, 2015
Study highlights Canada as an attractive market for fuel cell vehicles from Hyundai and other companies
South Korean automaker Hyundai began leasing its new fuel cell vehicle, the ix35, in certain Canadian markets earlier this year. In order to better gauge consumer interest in the vehicle, the automaker has commissioned a new study from Ipsos Reid. The study shows that consumers in Canada have shown a great deal of interest in hydrogen fuel cells and how they may be able to improve the transportation space. Fuel cells have already managed to find some success in various sectors in Canada, but they are beginning to attract more support in the transportation field.
Majority of consumers are interested in driving fuel cell vehicles
According to the study from Ipsos Reid, most Canadians support fuel cell vehicles, with many planning to acquire these vehicles at some point in the future. Approximately 77% believe that fuel cell vehicles have a promising future in the auto industry, with another 64% of consumers showing interest in driving these vehicles. Strong interest coming from consumers suggests that Canada may have significant growth potential when it comes to clean transportation.
Canada must have a hydrogen fuel infrastructure in order for fuel cell vehicles to find success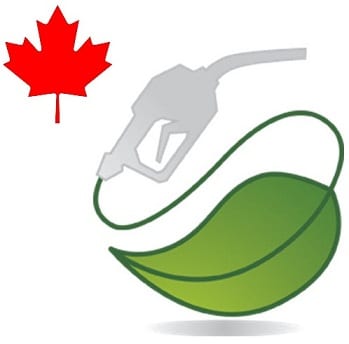 While Canadian consumers have shown strong support for fuel cell vehicles, the country currently lacks a comprehensive hydrogen fuel infrastructure. Without new fueling stations, fuel cell vehicles will find limited success in Canada. Automakers and other companies have been working to aid in the development of a hydrogen infrastructure, but accomplishing this goal has proven to be quite difficult. A lacking fuel infrastructure is one of the reasons automakers have been slow to bring new fuel cell vehicles to promising markets.
Conventional electric vehicles may not be attractive to consumers
Clean transportation is gaining significant momentum in Canada. The study from Ipsos Reid shows that 75% of consumers want to drive a vehicle that is not powered by gasoline. The problem, however, is that 71% of consumers believe conventional electric vehicles are too inconvenient due to how frequently they must be charged. As such, fuel cell vehicles are becoming the most attractive alternative for consumers interested in clean transportation.