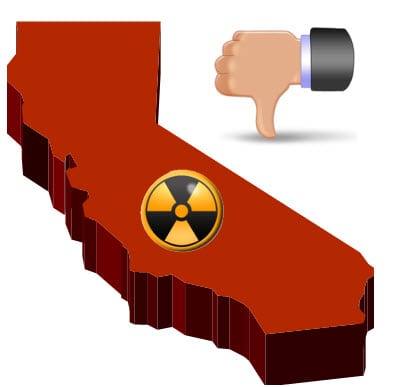 Japan's nuclear crisis seems to have put a halt on California's pursuance of nuclear power, according to a survey from the Public Policy Institute of California. After Japan was rocked by a powerful earthquake, several nuclear reactors in the Fukushima region reached the point of meltdown. The disaster raised concerns over the ultimate safety of nuclear energy, especially in regards to environmental disasters. The poll shows that the majority of Californians, who had once backed nuclear energy, are now shying away and looking towards alternatives.
California has long been at the charge of the green movement, leading the way in eco-friendly legislation and the application of sustainable fuel. Nuclear energy has once synergized well with the state, as it offered both clean energy and impressive performance. But the survey shows that 65% of Californians oppose the construction on new plants in the state. Instead, they are looking to support alternatives such as hydrogen and solar power.
While the majority supports sustainable fuels, 46% of Californians are in support of offshore drilling for oil. It seems that citizens are no longer put off by of drilling in the wake of last year's Deepwater Horizon disaster, which saw three consecutive months of uncontrolled oil spilling into the Gulf of Mexico. This support may be due to skyrocketing gas prices, as 77% of adults reported that such costs have imposed a heavy financial burden on their families.
The Public Policy Institute of California's survey can be found here: http://www.ppic.org/content/pubs/survey/S_711MBS.pdf