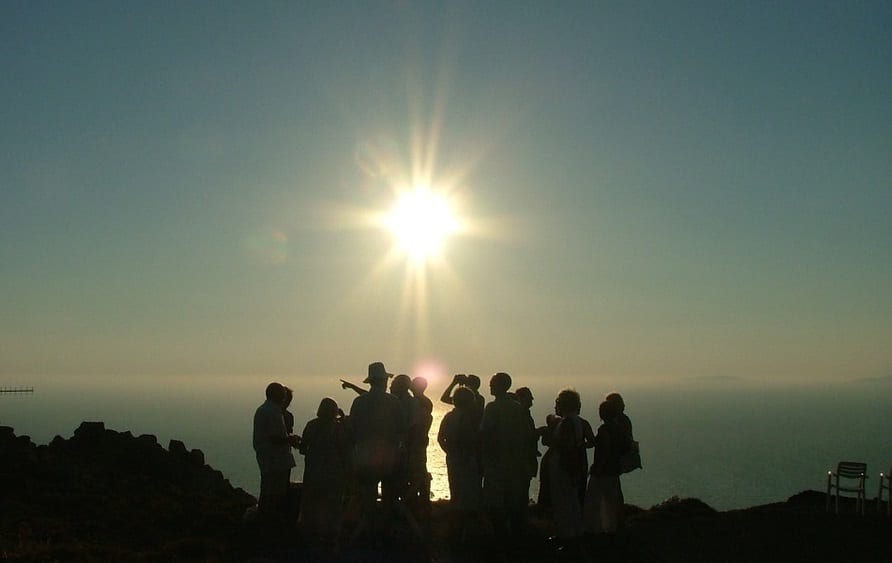 Tilos to become the Mediterranean's first independent renewable green island
August 21, 2018
The small Greek island is set to run on wind and solar power.
Tilos, the small seahorse-shaped Greek island, will soon become the first autonomous renewable green island in the Mediterranean, according to the European Commission. Later this year, the island will run exclusively on high-tech batteries that are recharged by a solar park and wind turbine.
The final tests are being conducted on the renewable power replacement system.
The island's solar park will be accompanied by an 800-kilowatt wind turbine. Power that is generated via these renewable sources, during wind and sunny conditions, will be stored in the batteries.
The innovation of this program and its funding lies in the batteries — the energy storage — that's what's innovative," said project manager Spyros Aliferis, reported the Montreal Gazette.
"The energy produced by the wind turbines and the photovoltaics will be stored in batteries, so that this energy can be used for the grid when there is demand," Aliferis added.
To keep the grid powered up, energy is released during periods of heavy electricity demand and during lower production, such as peak tourist season and at nighttime. Tilos is a popular tourist destination in the summer. Its tiny winter population of 400 climbs as high as 3,000 people at a time during the summer season, which significantly strains its current run-down power supply.
The renewable green island will be the first of many islands to use this clean power system.
The European Commission reportedly plans to use the project as a blueprint for other small islands in the E.U. that struggle with limited mainland grid connection. The European Union has covered most of the funding for the total €13.7 million ($15.7 million) renewable energy project, supplying €11 million ($12.5 million) of the cost.
Tilos, which is a 14-hour ferry ride from mainland Greece, traditionally receives its energy from an underwater cable that runs from Kos to the island of Nisiros and onto Tilos. This unreliable power system frequently results in service outages and breaks appliances, which has forced many of the island's businesses to rely on backup diesel generators.
So far, the test runs that have taken place with the new renewable power system have gone well.
"I'm very optimistic about this project because there are few negative consequences as a business, and for the guests of the hotel that I run," said a Tilos' hotel owner, Sevasti Delaporta. "People are pleased with the service because they have no problem with their fridges and they have no problem with their air conditioning. They are happy."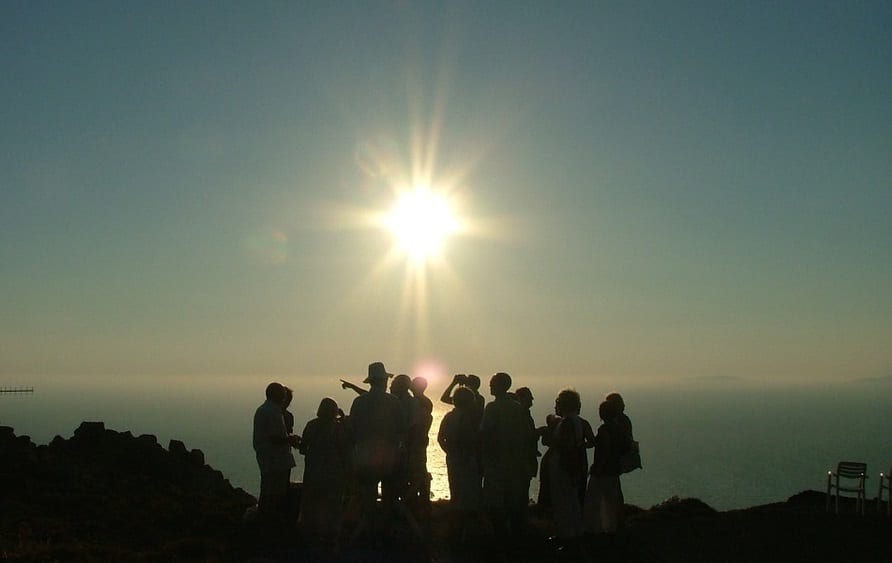 The project that has revolutionized the island's power system has been named TILOS (Technology Innovation for the Local Scale Optimum Integration of Battery Energy Storage). In order to transform itself exclusively into a renewable green island, Tilos required an entire overhaul of its grid, including the installation of smart meters in homes and businesses to evaluate times of peak energy demand.