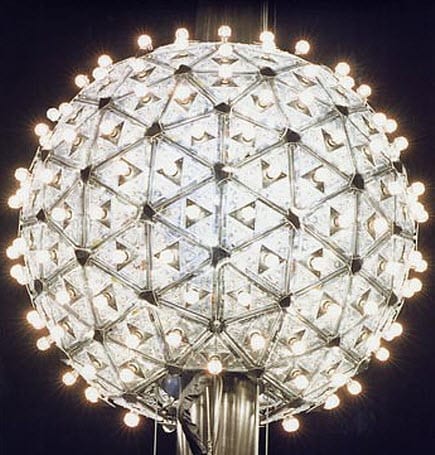 Times Square's New Year's Eve Ball powered by energy-efficient light bulbs from Philips Lighting
January 2, 2012
With alternative energy on the minds of thousands, New York City decided to take a more renewable approach to its world famous New Year's Eve celebration.
The city partnered with Philips Lighting, one of the largest manufacturers of lighting systems in the U.S., to make the Times Square Ball more environmentally friendly. This year, the ball was comprised of more than 32,000 LED bulbs instead of the energy-inefficient incandescent bulbs that illuminated the structure in previous years. The choice to use Philips' new bulbs is fitting, as the Energy Independence and Security Act goes into effect January 1, 2012.
According to the new federal law, U.S. consumers can purchase the power saving lights from Philips at thousands of retail locations throughout the country. They will also be able to find the bulbs online and have them delivered to their homes. Philips' bulbs use 80% less electricity than conventional light bulbs.
If everyone in the U.S. made use of these bulbs, more than 87.5 million metric tons of CO2.
Alternative energy is becoming a major factor for the economy in the U.S. Since the recession of 2008, more focus has been put on renewable fuels and energies as a way to reduce the cost of energy consumption throughout the country. 2012 may be a promising year for alternative energy, as new developments in the field of technology make sustainability more inexpensive than it had been in previous years.