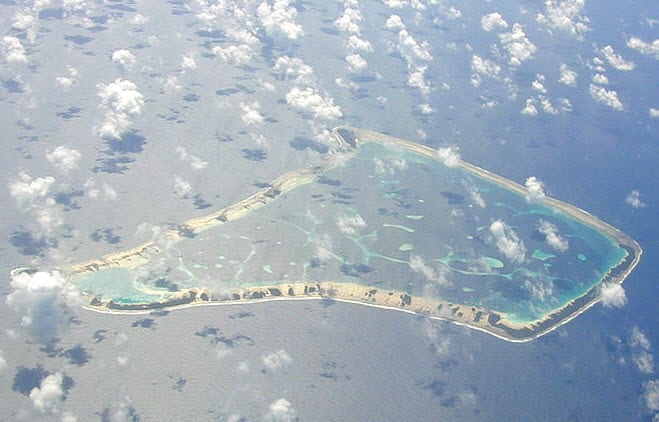 Tokelau set to become world's first sustainable nation
October 31, 2012
Tokelau prepares for energy sustainability
Tokelau, a small island nation comprised of three atolls and administered by New Zealand, is set to become the world's first truly sustainable nation. Tokelau has been equipped with an expansive solar energy system and facilities that can produce biofuels through the use of coconuts. The effort is part of the Tokelau Renewable Energy Project, which is receiving the bulk of its funding from the New Zealand government. The project is being considered one of the largest of its kind in the world and, if successful, will make Tokelau completely energy independent and sustainable.
Energy savings to be used to pay off financial aid
For the majority of its modern existence, Tokelau has relied heavily on foreign sources of fuel. The country spends more than $820,000 every year on importing fuel from other nations around the world. As the county's new alternative energy system becomes active, which is scheduled to begin at some point next week, this money will instead go toward repaying the financial aid it had received for the Tokelau Renewable Energy Project.
Other island nations look to adopt alternative energy
Tokelau is not the only island nation that is looking to become energy independent. Fiji, the Cook Islands, Niue, and Tuvalu all have plans to be completely energy independent by 2020. Many of these countries are receiving financial aid for their effort from countries like Germany and the U.S. In 2009, Japan launched the Pacific Environment Community, a fund that has, thus far, provided some $66 million in funding to islands in the pacific region with plans for alternative energy.
Tokelau to be an example of alternative energy and sustainability
If the Tokelau Renewable Energy Project proves successful, it will be a strong example of how a country can attain energy independence and sustainability. The logistics that go into making Tokelau, and countries like it, are quite different than what it would take for a county the size of the U.S. to follow suit. Because of the Tokelau's small size, the alternative energy systems required to power the entire country are much smaller than those that are needed to power larger nations.