Tokyo Gas builds new hydrogen fuel station in Tokyo
December 23, 2014
New hydrogen station has been unveiled by Tokyo Gas
Tokyo Gas, one of Japan's largest suppliers of gasoline, has unveiled its first commercial hydrogen fuel station, which is based in Nerima Ward, Tokyo. The new station is meant to bolster Japan's existing hydrogen infrastructure, and provide support for the forthcoming release of fuel cell vehicles. Tokyo Gas believes that fuel cell vehicles will become quite common throughout Japan in the future and is taking steps to establish a strong position in the clean transportation market.
Japan continues to support clean transportation, promoting the adoption of fuel cell vehicles
The Japanese government has begun aggressively promoting the adoption of clean vehicles. Japan intends to become more environmentally friendly over the coming years, embracing new forms of renewable energy and distancing itself from fossil-fuels. The government has launched initiatives to make it easier for consumers to purchase fuel cell vehicles, offering them tax credits that can offset the cost of these vehicles by a significant margin. The government is also involved in various hydrogen infrastructure projects, such as the development of new fueling stations in highly populated parts of the country.
Automakers have plans to release vehicles equipped with hydrogen fuel cells over the coming years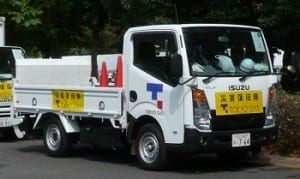 Several automakers have plans to launch new fuel cell vehicles in 2015 and beyond. If these vehicles are meant to be successful, they will need significant infrastructure support. There are relatively few hydrogen fuel stations currently open to the public in Japan, but that will likely change in the coming year. Several projects are nearing completion and are expected to begin offering fueling services in 2015, coinciding with the release of fuel cell vehicles.
Operation of new fuel station will coincide with the official launch of the Mirai
Though Tokyo Gas' hydrogen station is ready to supply fuel to consumers, the company has not yet opened it to the public. The opening of the new station will depend on when Toyota, one of the country's largest automakers, plans to release its Mirai fuel cell vehicle. The price for the hydrogen that will be sold at the station has not yet been set.